Enter Lase
Enter Lase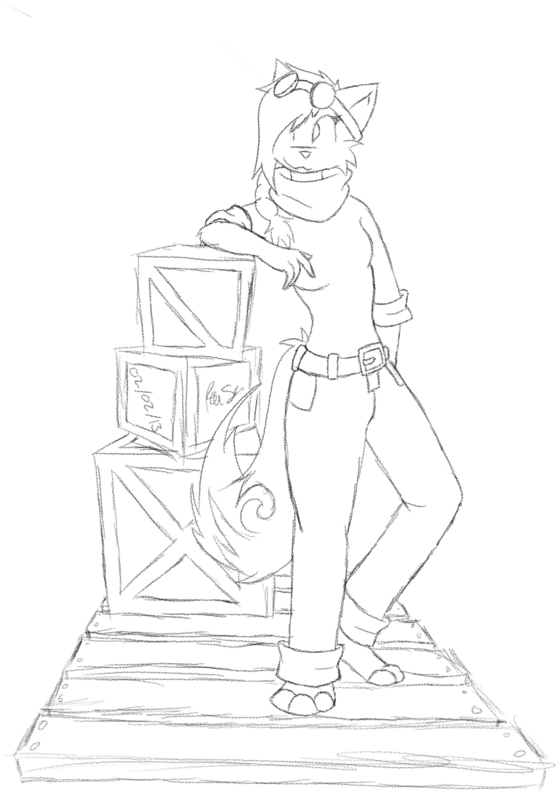 Description
So yeah, still tweaking things. Decided it was too soon to start a reference sheet because I can't even solidify my style.

This is Lasé from the front, yay. She actually lives in a steampunk-esque town, so I figured I should make her look like it. I only added goggles and wen't "Huh, that actually is enough to do it." So I stopped there. :P Probably will change/tweak her outfit later on. 

Anyway, a few irks in this image:
1. Waist is too long (oops)
2. Didn't like her right arm and hand

But honestly, her proportions turned out way better than I was expecting. She doesn't look bloated, which is a first.

I do note, she looks a little different since last time (and WAY different from my original pictures of her). Do you guys think this is a good or bad thing? :P I like how she looks a bit better now, and she is easier to draw, albeit I also think she looks quite a bit more cliché, so I dnow.