Lasé Reference
Lasé Reference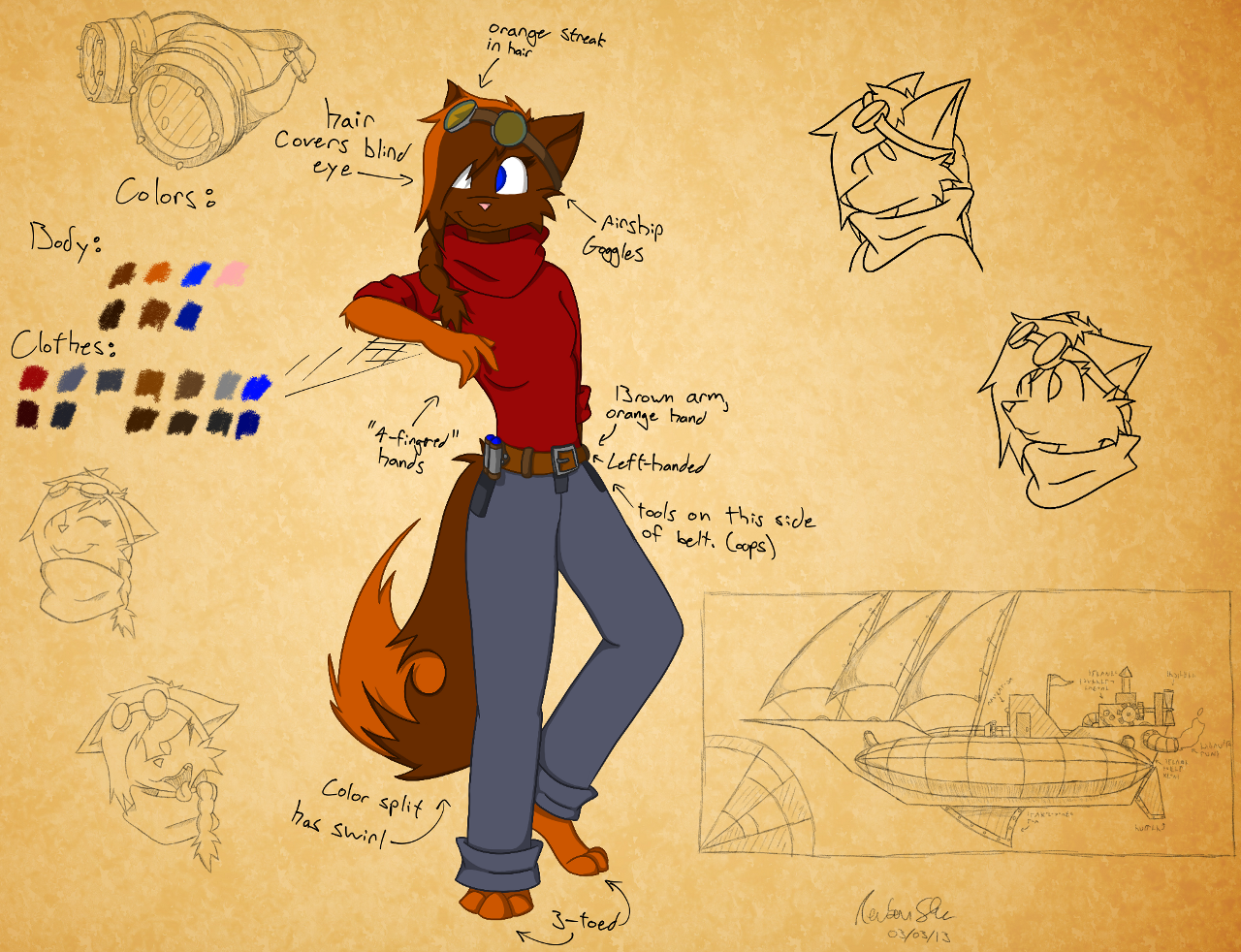 Description
I am making a Lasé reference for myself. This is the majority of it, though I might add a bit more and extend it. I created a few relevant sketches for the background as well, which was a lot of fun. 
So yeah, got 4 head references at different angles and simple expressions, a full body reference with color, some airship goggles and her airship. 
For the profile head, I used one of David & Liz Lillie's (AKA
www.dreamkeepers.deviantart.com
 ) drawings heavily for reference. Check them out, they have some great stuff if you are into anthro/furry art.
Also, the paper background (not the pencils) are from google.
EDIT: Just realized that the steampunk-esque influence might seem random. I guess I haven't ever submitted any art on here portraying such, but Lasé lives in a steampunk world. So yeah. I suppose I should've mentioned that. -.-"
General Info
Comments
6
Media
Unspecified
Time Taken
-
Reference
A few