ClopinXJasmine [credit to xNightshadex]
ClopinXJasmine [credit to xNightshadex]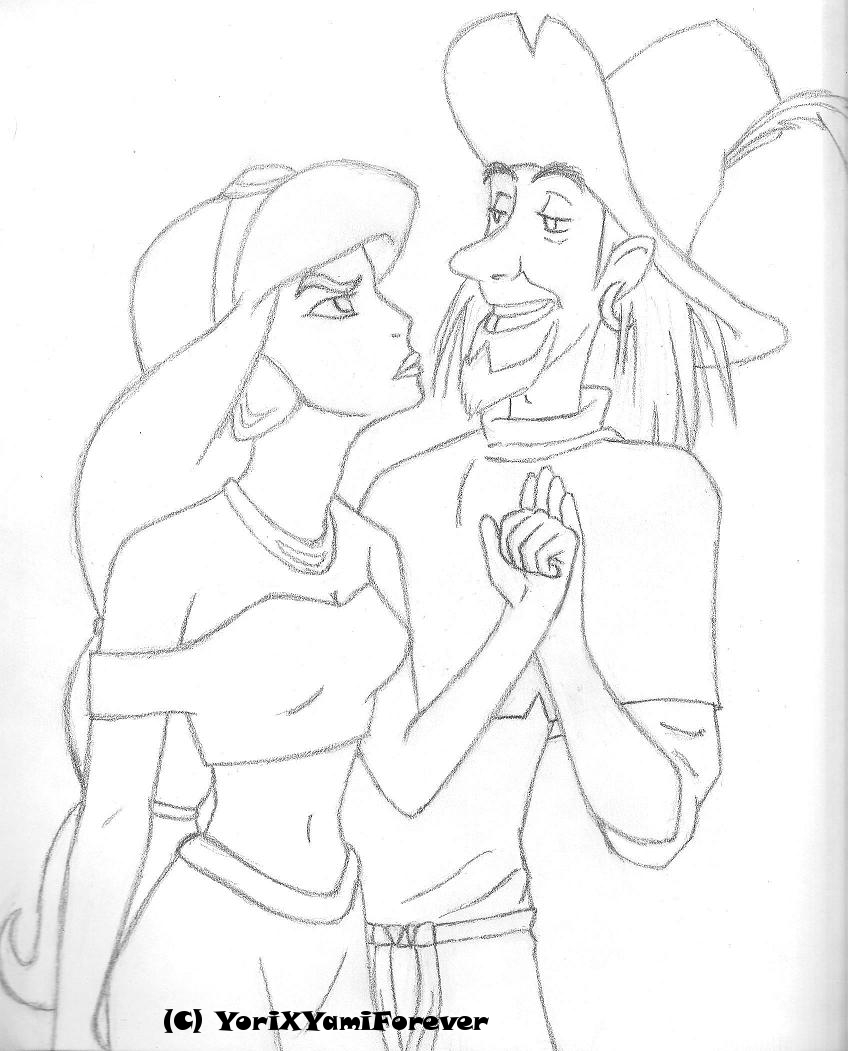 Description
Woot! I haven't drawn in SO LONG--this is like a glass of water in the desert. :P Despite the fact that it's just lineart. But it won't stay that way long. ^^
So, this is the crossover pairing of Clopin from The Hunchback of Notre Dame and Jasmine from Aladdin. I got the desire to draw them after watching another of xNightshadex's gorgeous videos. (Seriously, if you haven't watched her stuff, go watch it now.) I'll link the exact video farther down.
Was this an absolute pain? Yes. I've never drawn either of these character before, had no clue how, and didn't have a clue what Clopin's outfit looked like from memory. So I spent a good chunk of time on google and photobucket, found what I needed, and here's the result--which I am immensely proud of.
Not much to say about the pose--just that I could imagine Jasmine getting irritated at Clopin for something and him just kind of laughing it off. :P Nothing fancy.
I've never posted lineart before, but I couldn't resist. :) Hope you like it--I'm moving on to the shading!
Clopin, Jasmine, Aladdin, and The Hunchback of Notre Dame (c) Disney
Credit for the idea goes to xNightshadex:
http://www.youtube.com/user/xNightshadex
ClopinXJasmine video:
http://www.youtube.com/watch?v=70kfpgxUMus
General Info
Comments
2
Media
Graphite pencil
Time Taken
I didn't keep track
Reference
screenshots from Aladdin and HBOND