Jack Skellington Twice And A Guy You May Have Forgotten
Jack Skellington Twice And A Guy You May Have Forgotten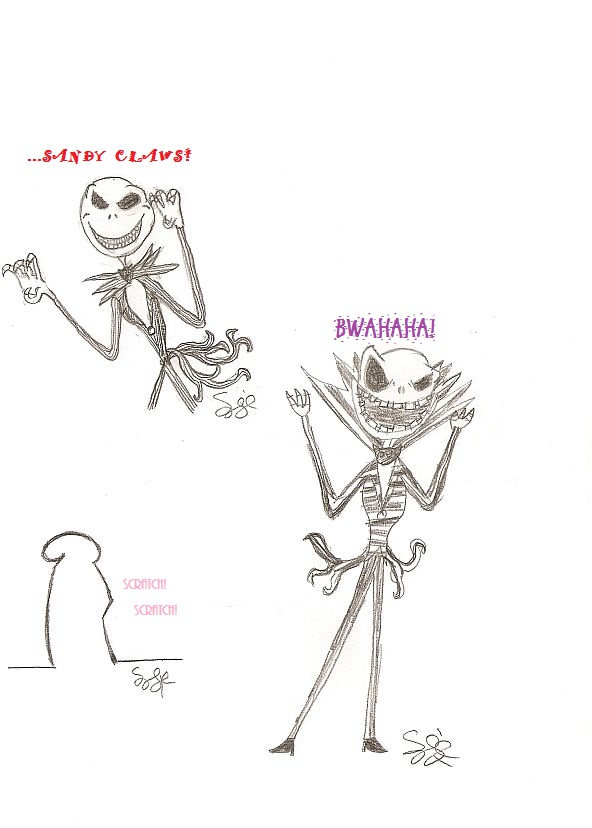 Description
I felt I had to draw something. So I came up with these!
From top:
1. Jack Skellington is about to end his song about what xmas is about. The pose isn`t from the movie, it`s from the sketches of the movie. I though he had a much cooler looking in the sketches.
2. Jack is a bit power-mad, he`s after all the scariest person in the town of Halloween. I`ve got inspired to draw his face when I saw a vid on You Tube called Grim Tales, Halloween. Thanks, whoever who made it. (I know that i`ve drawn some of the stripes wrong, it looks kinda like a black and white candy cane :P)
3. Two Jack and now a man without eyes. Who is he? you maybe wonder. Well, he`s a cartoon in a show called La Linea. (Linus På Linjen in swedish) Maybe I`ll draw him again sometime.
P.S I know, I suck doing hands. :(
Edited in Paint.