It's Dingo. *Head Explodes*
It's Dingo. *Head Explodes*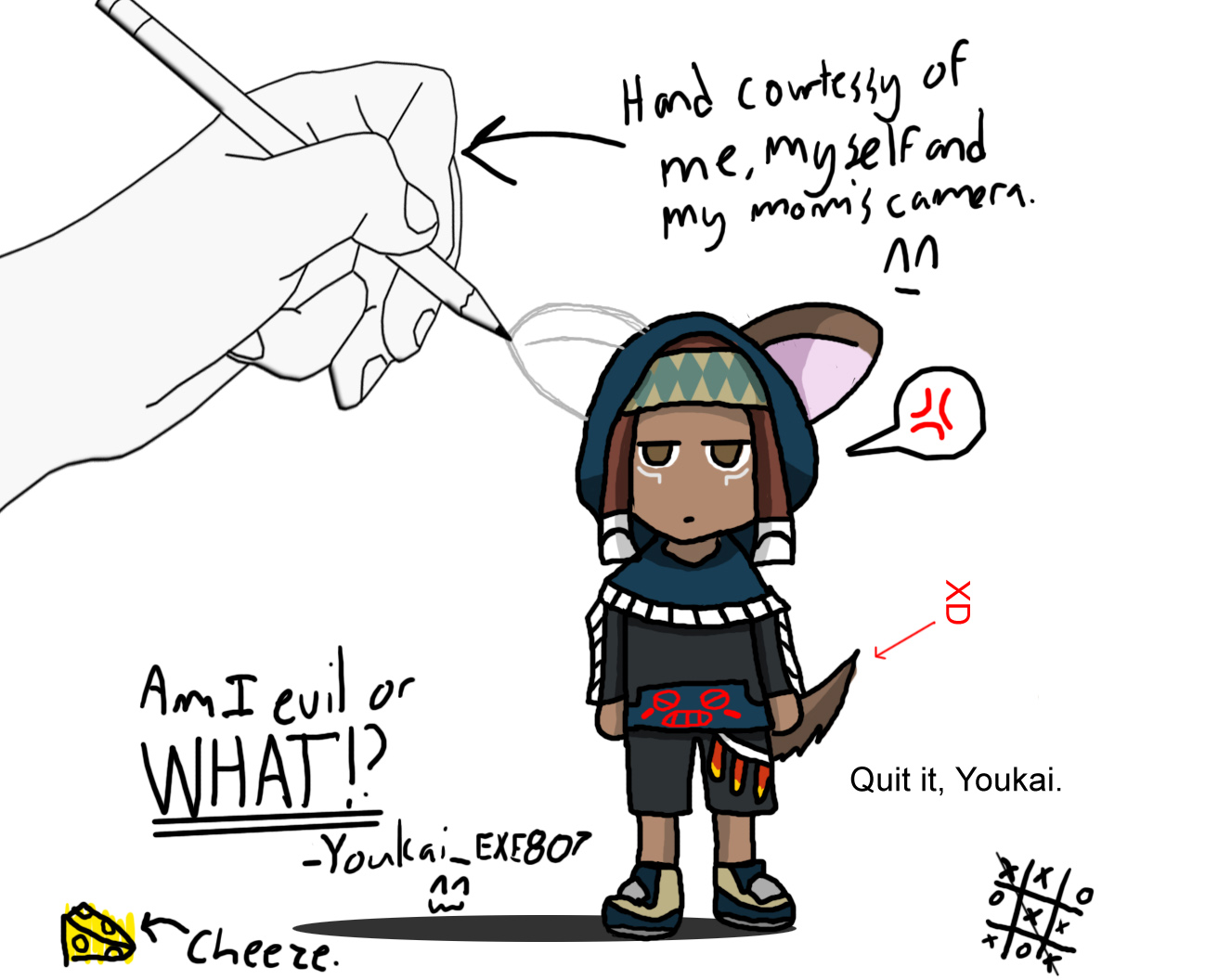 Description
HUZZAH! After a week of planing, failing, testing and procrastinating, I, Youkai_EXE807, have created my most EVIL CREATION YET!!!
Some random dude: Dude, youre on a fanart site. Quiet down.
Youkai:... anyways;

I have finaly made another fanart! The kid who is being attacked bu my pencil is Dingo, Tomahawkman's NetOp. The white hand(which is mine, actually)is sketching doggie ears on him for a pretty obvious reason. Like I said in my Team COLONEL pic, I have plans for him and Tomahawkman. Oh yes... >:3 I LOVE how Dingo tured out afterall, his expretion is so friggen pricless. Oh, please comment, I didnt get any all week. Or did I...

You can expect him to come around in the next Megaman season! Realy, I have the movie. And he's in it.

Side note: No, I am NOT being racist. Dingo is an actual character of the Megaman anime/game series. If you feel offended in any way, I recomend not commenting. I only wrote this 'cause I was concerned. Bye!
General Info
Comments
5
Media
Unspecified
Time Taken
Reference