The two zeon puppies!
The two zeon puppies!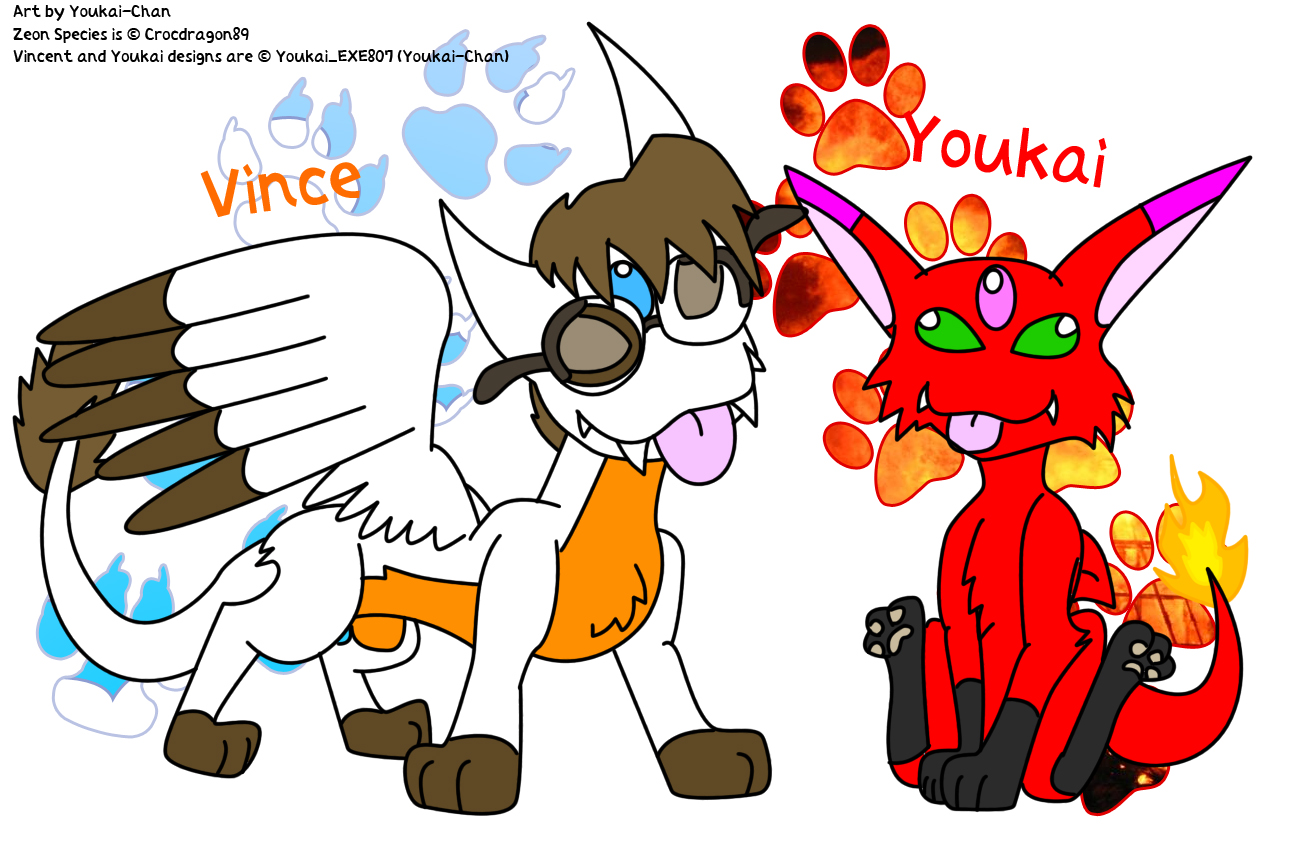 Description
Yay, I posted something with no reference to FMA in it! :o
Well, I was doodling a drawing one day (I'll post it today, if possible) and I thought I should have my Youkai zeon in it. So, When I was doodling my Youkai zeon in the picture, I thought "Hmm, maybe I should do a Vince one too!"
So I did. Here's a small bio-thingy about my new little light zeon.

Vince is a little zeon with a big goal in life: He wants to fly. Even though he is a light zeon, and is supposed to be a natural-born flyer, he kinda sucks at it. But, what lacks in flight makes up for intelligence. Despite the fact that he's only a child (11 years, to be exact), he is a total brainiac. And on his free time when he's bored, he'll just open up a book on his favorite subject: Aerodynamics.
But still, even if he can be a nerd of a zeon, he still loves playing with the other zeon pups around. (Oh, and another thing; He can't stand being left alone in the dark. He'll be scared to death if he did.)

So, besides that, I changed my Youkai Zeon a bit. From now on, she's just a Neko-Fire mix, no Dark zeon in her. And I changed her build, so she looks a bit less skinny, if ya know what I mean.

Comments? (No crits, please. No flames also.)
General Info
Comments
1
Media
Digital drawing or painting
Time Taken
A while
Reference
I used a photo of fire for Youkai's "Paws"