Strawberry Jam: It's Finger-Lickin' Good!
Strawberry Jam: It's Finger-Lickin' Good!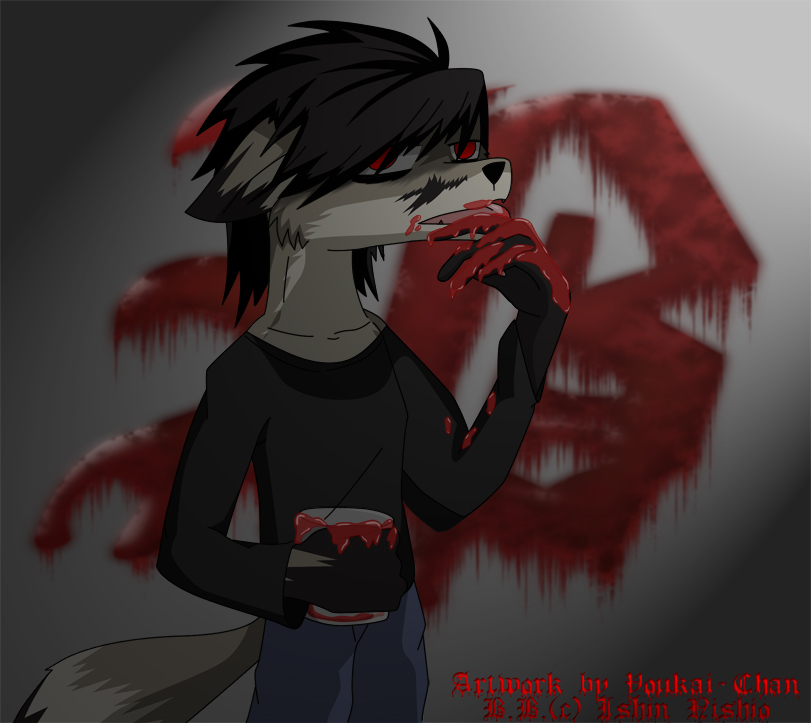 Description
Okay, I know you're all getting sick of seeing the same DN Furry stuff over n' over again. Tough beans. (Besides, this is an old picture.)
Okay, this is NOT L. This is B. :) He's supposed to resemble L.
For those who don't know, B is basically the 'antagonist' of
DEATH NOTE: Another Note
, the novel written by Ishin Nishio. Since I suck at explaining things, consult this
dA page
for extra details.(May contain spoilers!!!) I luv 'im so much. XD *hugs*
Yeah, I sorta did a half-assed job on the background/hand/jam on hishand... And yes, I know some people tend to do him with either a whiteor black shirt, but I decided to go with black, so that his looks cancontrast with L's. Plus, even if it isn't noticeable, his fur issupposed to be darker then L's.
Critique discouraged. I originally thought that I shouldn't posted, butI decided "Eh, what the heck." and posted this anyway. Enjoy, plz!
(Oh, and PLEASE don't flame me if you can't stand all this furry-fanart stuff. It's just immature and rude, 'kay?)
General Info
Comments
1
Media
Digital drawing or painting
Time Taken
FOREVER.
Reference
Some BB Fanart