Gamer Night
Gamer Night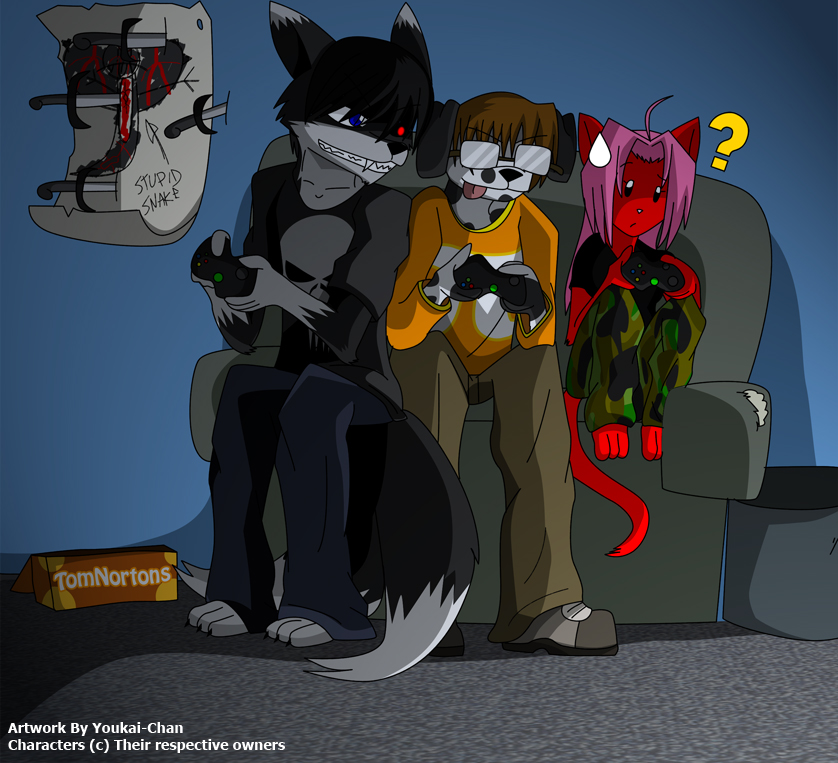 Description
Allow me to explain the details here of this pic:
Xavier (the fox), Vince and Youkai are playin' 'Mario Kart 64' on an XBox. Xav (playing as Yoshi) is
just
behind Vince (Mario) and trying to get past him. Youkai (Princess Peach) is unfortunately still stuck near the starting line, unable to get moving. (Because Youkai fails at gaming in general. XD)
I had fun doing this one. =) It was a lil tough doing the hands, so they look kinda wonky. :/
I was originally gonna draw a small 'screenshot' of the gameplay and put it on the corner of this pic, but unfortunately, when I tried doing it, it turned out terrible, so I left it out. But still, I had fun with this. =D
Critique discouraged!
Xavier belongs to
soung(FA)
, Vince n' Youkai are mine. :3
General Info
Comments
2
Media
Digital drawing or painting
Time Taken
1 Day
Reference
Artwork from other artists