Metal Gear Solid: Two Snakes
Metal Gear Solid: Two Snakes
Metal Gear Solid: Two Snakes
by
Yushi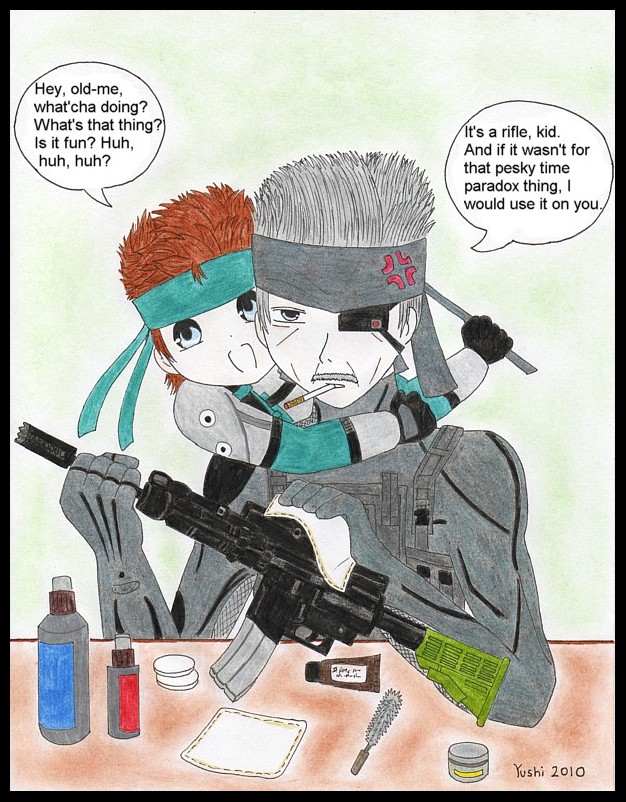 Description
A pic requested by a friend who wanted "Old Snake with young Snake" from the series Metal Gear Solid. I took some liberty and made young Snake REALLY young XD
Ok for those who are so confused right now, both characters are the same person, but in different versions of the game (Metal Gear Solid) and differant ages (obviously).
Time paradox = if you kill your younger self then you will die too. Fun!