FFX random encounter comic
FFX random encounter comic
FFX random encounter comic
by
Yushi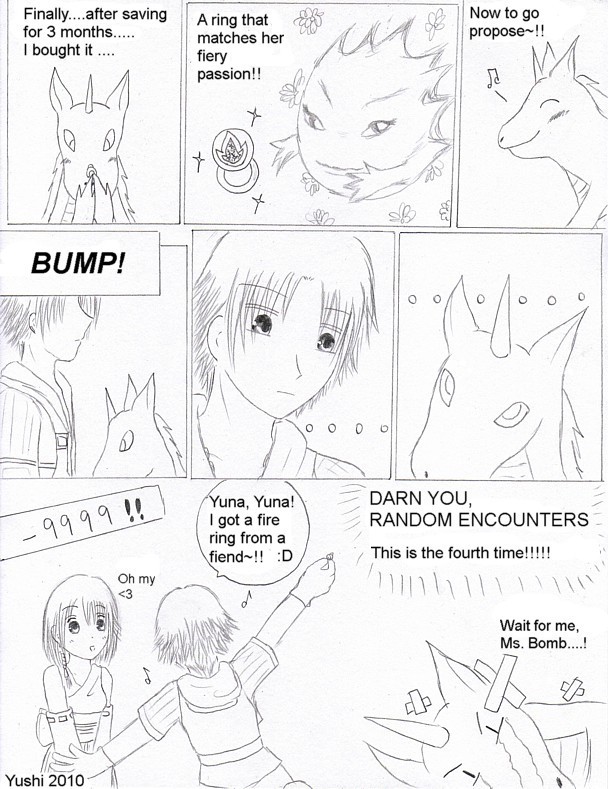 Description
Ever thought how random encounters may be perceived the exact same way for monsters? Unavoidably annoying? XD
And have you ever wondered why the monsters were carrying accessories, weapons and items? Maybe it's THEIR stuff and we're stealing it from them!
But nooooo we just want free loot and experience!
...and I sure love doing it. MWHAHAHA.

I never thought I would use the word 'sexy' to describe a bomb before.