FF6: New Years kiss
FF6: New Years kiss
FF6: New Years kiss
by
Yushi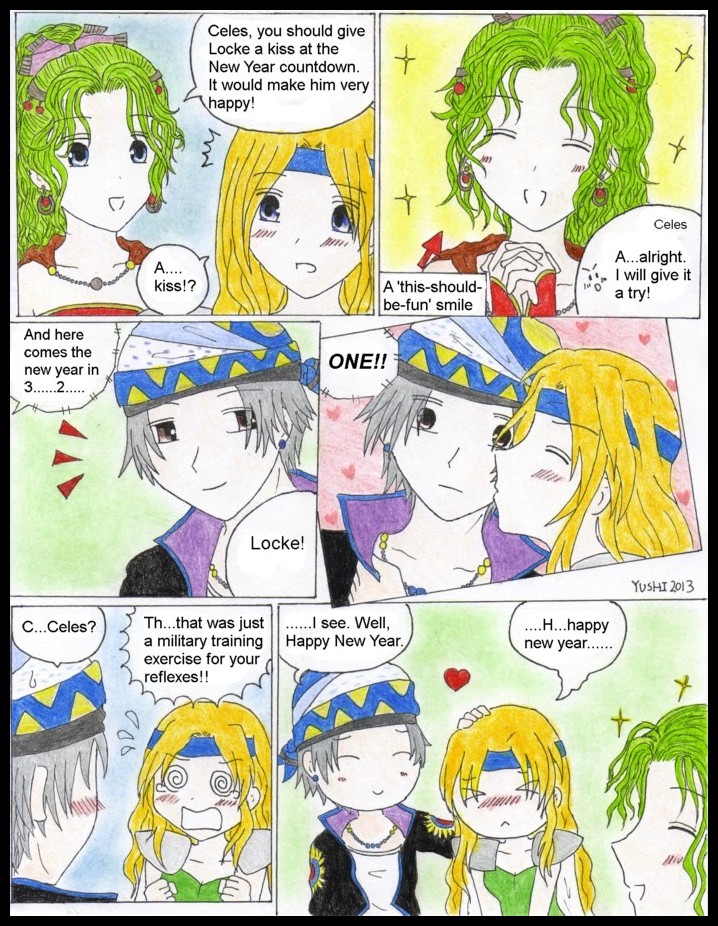 Description
My first FF6 piece, just in time for the New Year! Originally I intended this comic to be pencil-only, but then I decided (last minute) to colour it, and that took 2 days.
Other than Terra, it was really hard looking for reference pictures. =w= Especially since their in-game sprites do not match their concept art, so I had to make some decisions.

But overall, I am very happy with the outcome. Especially the smooch. And I'm sure Locke was happy about it too ;D

Wishing everyone a happy new year!