Costumed Freaks
Costumed Freaks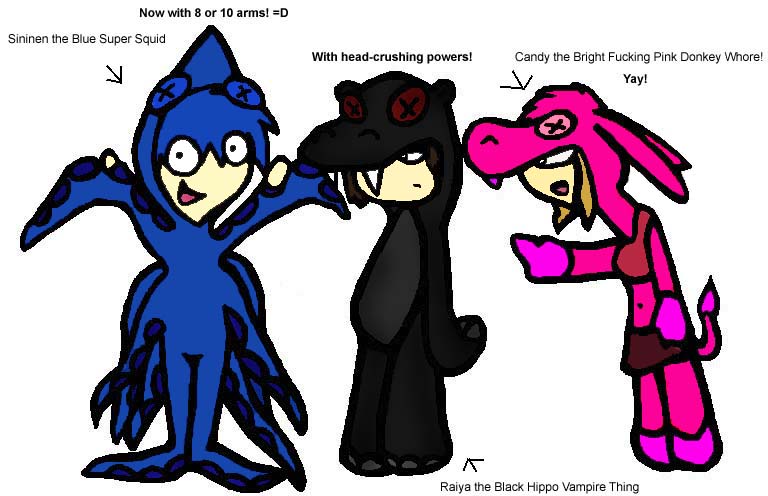 Description
Y'know those costumed characters in amusement parks(like Robbie The Rabbit!)? Well here's Sin, Raiya, and Candy are them I think only a few people will know where this came from XD<br />
<br />
Sin's a squid because he's Sin and squid begins with S as well. And blue is the best color ever. He can't recall how many arms a squid has, though.<br />
Raiya's a hippo like fat people. A vampite hippo actually. Because Sin said so because hippos can crush peoples heads. Yaaay!<br />
Candy is a donkey whore, which is a Jerry Springer thing I think but it's also Candy so yay. She's bright pink 'cause she really likes the color pink.<br />
<br />
I don't care for the shading but I want to submit this and I don't have alot of time to do that either. :3 So enjoy it because I say so. Yay.
General Info
Comments
1
Media
Unspecified
Time Taken
Reference