All Alone.
All Alone.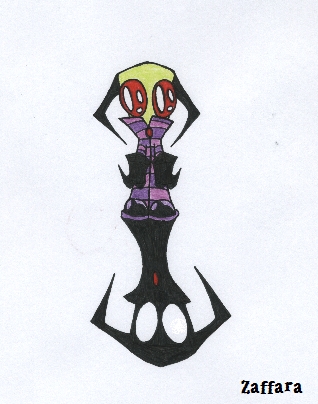 Description
Named a disfunctional unit at a very young age, Vert's life was ruined. He could have become a very useful tool to the Irken race, had they noticed his unique abilities, but instead was thrown out of he loop of society. Surrounded by his own kind, but completely alone, he has become something of a shadow, all alone in his own head. Can things change for Vert, or is it to late? 
 
Read the story to find out! It can be found in my story gallery...
 
XP It's my story by the way and I would really appreciate some comments.   
General Info
Comments
2
Media
Other drawing
Time Taken
A few hours.
Reference
My brain. O.o!