Shantae: Half Genie Hero
Shantae: Half Genie Hero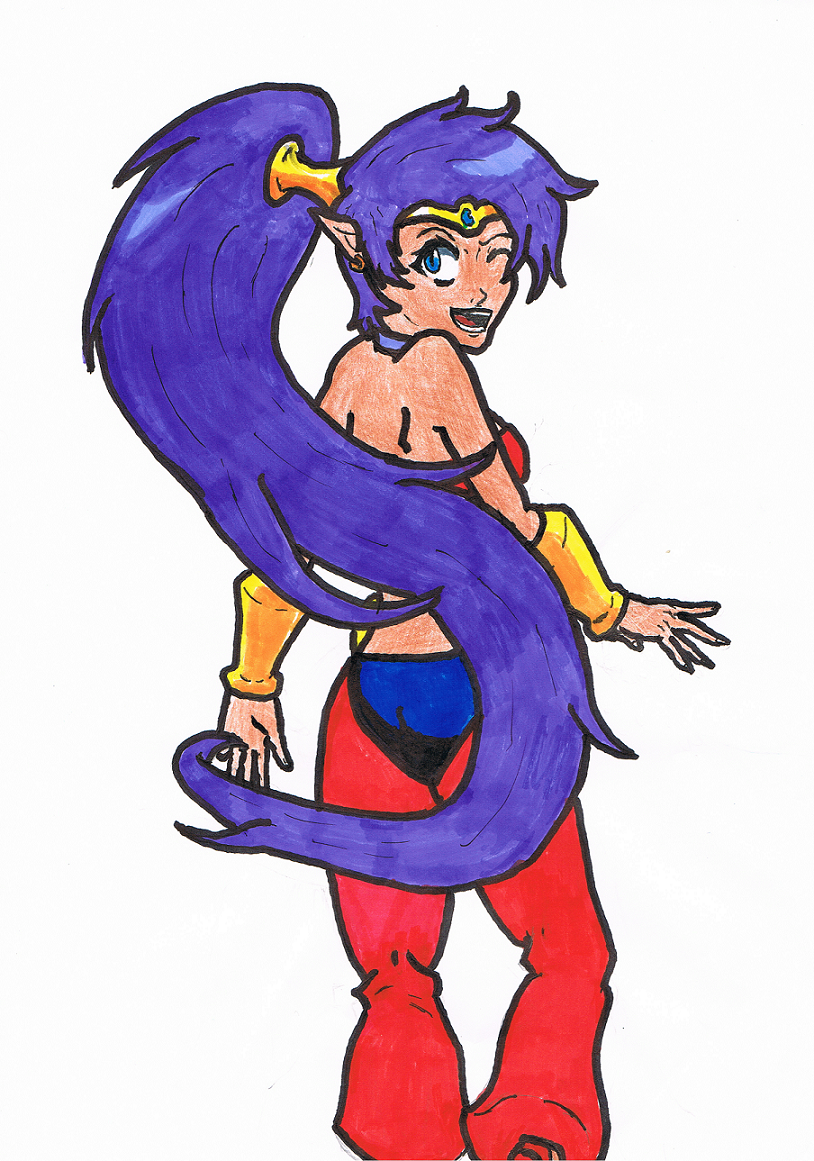 Description
Ret-2-go!

The Shantae franchise is one of the most charming, lovable video-game series I have ever played. I adore Shantae as a character and the have enjoyed playing all of her adventures so far - my farourite being a tie between Pirate's Curse and Half Genie Hero.

I will say this: this was a challenge to draw! I had a fear that I would mess up at several points during the drawing and colouring process. The worst for me was her hands (particularly the right hand), I took almost an hour of drawing and erasing them as I just couldn't get them right. Thankfully, after a ton of redraws, I was able to correct them.

So, in the end, I'm truly glad that it turned out as well as I hoped, considering the frustrations. In fact, for me personally, I'm very proud of the finished product.

Hope you all enjoy!