Zero Suit Samus - Metroid
Zero Suit Samus - Metroid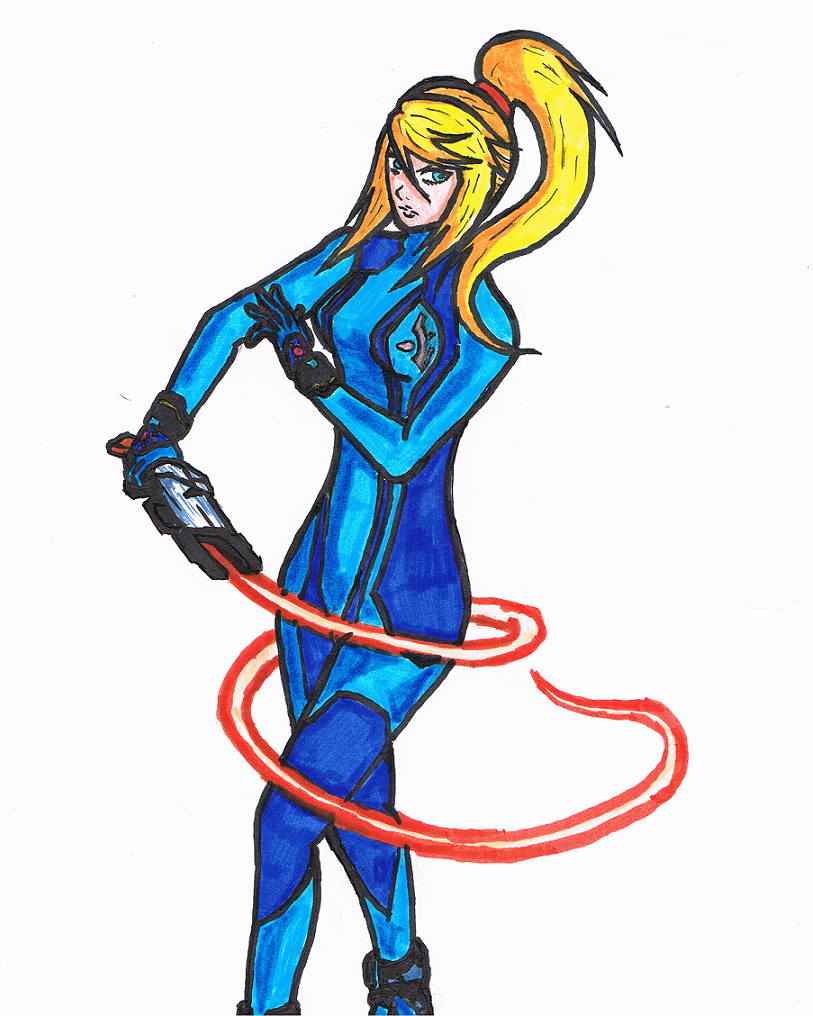 Description
Happy New Year all!!!

Seeing as I'm a huge fan of the Shantae series, it would make sense for me to also be a fan of the Metroid franchise as well. And here, of course, is the queen of the Metroidvania genre herself: Samus Aran. I cannot deny that I worship this character: she's beautiful, she's a badass, and she's all around awesome! Her Zero Suit appearance is one of my many mains in the Smash Bros. series and I've thoroughly enjoyed her adventures from the 2D and 3D dimensions.

So, in terms of drawing her, I must confess: she was immensely difficult to draw. It hasn't helped that I've hit a wall with my drawing limitations and I almost ended up scrapping the entire picture about 5 times throughout the process. The most difficult was the hands and feet (the bane of my drawing capabilities), and her Plasma Whip (which for some reason, I couldn't find an ideal image of as a reference to draw from). I pulled through in the end and it turned out well in my favour ... although the lines are a bit thick.

Anywho, I hope you all enjoy!
General Info
Comments
0
Media
Ink or markers
Time Taken
6 hours
Reference
Super Smash Bros./Metroid games