Veena Alko: The Innocent Assassin
Veena Alko: The Innocent Assassin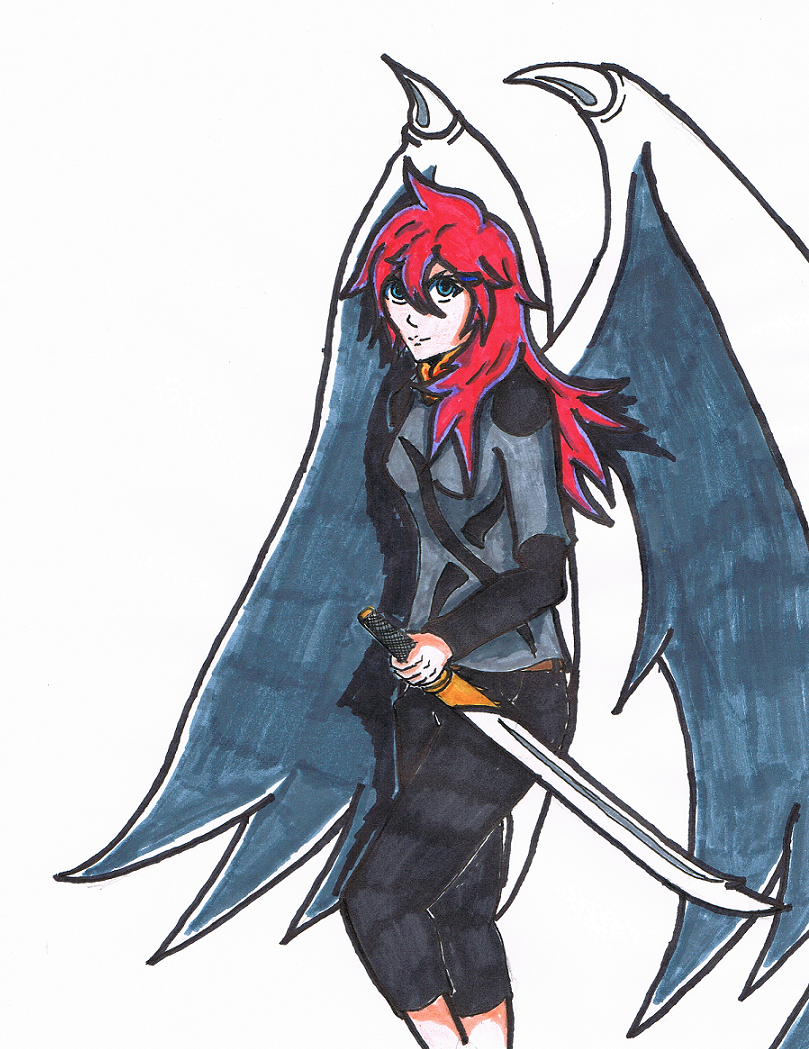 Description
Veena Alko, direct descendent of the Famous (or, to many, Infamous) Vigilante: The Tracker, proceeds on a journey of her long lost ancestry as she assists her close friend Zaron Nitro in completing his task of reuniting two broken Nations. The tasks may be perilous, but she will stop at nothing to reclaim her birthright.

The return of Long-haired Veena!!! This is the new, updated and possible 'final' design of the Deuteragonist for the novel series I am currently working on. I wanted to return to her original, 'long-haired' design for a long while, however I was far too used to her 'short-haired' style that drawing her with long hair felt odd to me. Aside from the hair-style change, not much has been altered with her overall appearance, the only noticable alteration is the attire on her lower-half. The only other change is the removal of her small, secondary dagger, which will not be making an appearance in the novel.


I'm relieved at how it turned out, after many attempts to get her drawn perfectly. Hopefully, as with Zaron, I'll be able to draw her in more dramatic poses.

A few details on Veena Alko (as of this artwork):
Age: 16
Race: Drageran/Dragoon
Hometown: Aera
Primary Weapon: Kurama (Katana blade passed down from her ancestry)
Combat preference: Swift, Precision-based stealth attacks.
Strengths: Speed and Fluidity.
Likes: Adventure/Exploration, flying (once she gains the ability), socialism, watching movies, Zaron Nitro (close friend and possible romantic interest).
Dislikes: Cooking (kitchen has a tendancy to explode during attempts), hospitals, making mistakes.
Fear: Belonephobia/Trypanophobia (fear of needles/injections)
Personality: Generally a happy-go-lucky, enthusiastic girl during everyday life, however is seen as very calm and collected during combat. She is a Perfectionist at heart, refusing to hesitate or waver during any moment of her attacks. This means that she dominates many of her battles flawlessly ... but it also means one mistake during her assaults could cost her dearly. She adores to socialize with friends and refuses to waste a day away without accomplishing anything.