Vegeta Vs Jiren - Dragon Ball Super
Vegeta Vs Jiren - Dragon Ball Super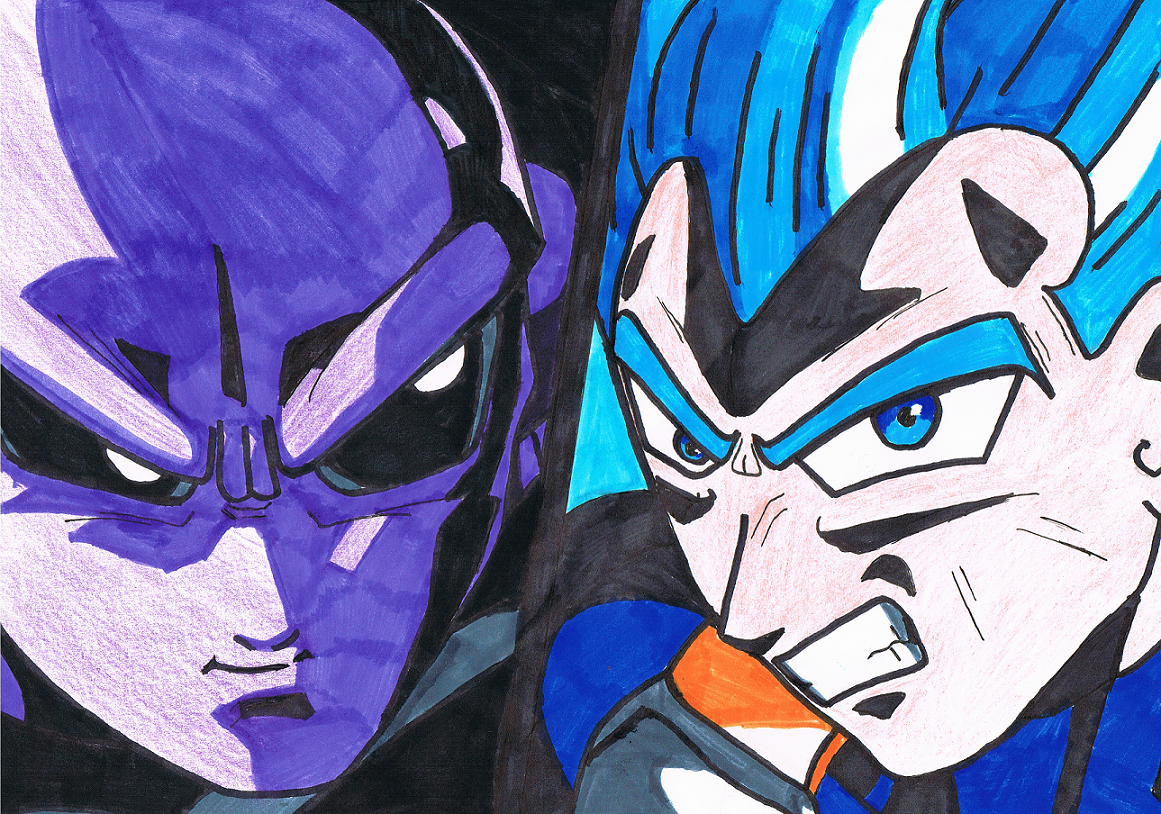 Description
So, ever since completing my Goku Vs Kefla artwork, I've been desperate to give Vegeta the same treatment. Yet, I couldn't find anything that would be suitable for him, and I didn't want to give him 'Ultra Instinct' when it isn't canon in the anime (as of the release of this artwork). So I waited on it ... until I watched Episode 123.
And the first thought that came to my mind was, "THIS IS IT!!!"
So for the past few days, my priority was to get Vegeta's 'Limit Break/Beyond Super Saiyan Blue' Form against Jiren.

...And I am very pleased with how it turned out.

It wasn't too much of a struggle to draw this thankfully, but I did have to get rather creative with their positions. The colours worked a lot better than I initially expected, and Jiren in particular was perfect for the lighting style I always love to do. Unfortunately, my black pen had dried up during the process when I was close to finishing it ... oops.

Hope you all enjoy!
General Info
Comments
0
Media
Ink or markers
Time Taken
5 Hours
Reference
Dragon Ball Super Episode 123