Risky Boots - Shantae: Half Genie Hero
Risky Boots - Shantae: Half Genie Hero
Risky Boots - Shantae: Half Genie Hero
by
ZaronNitro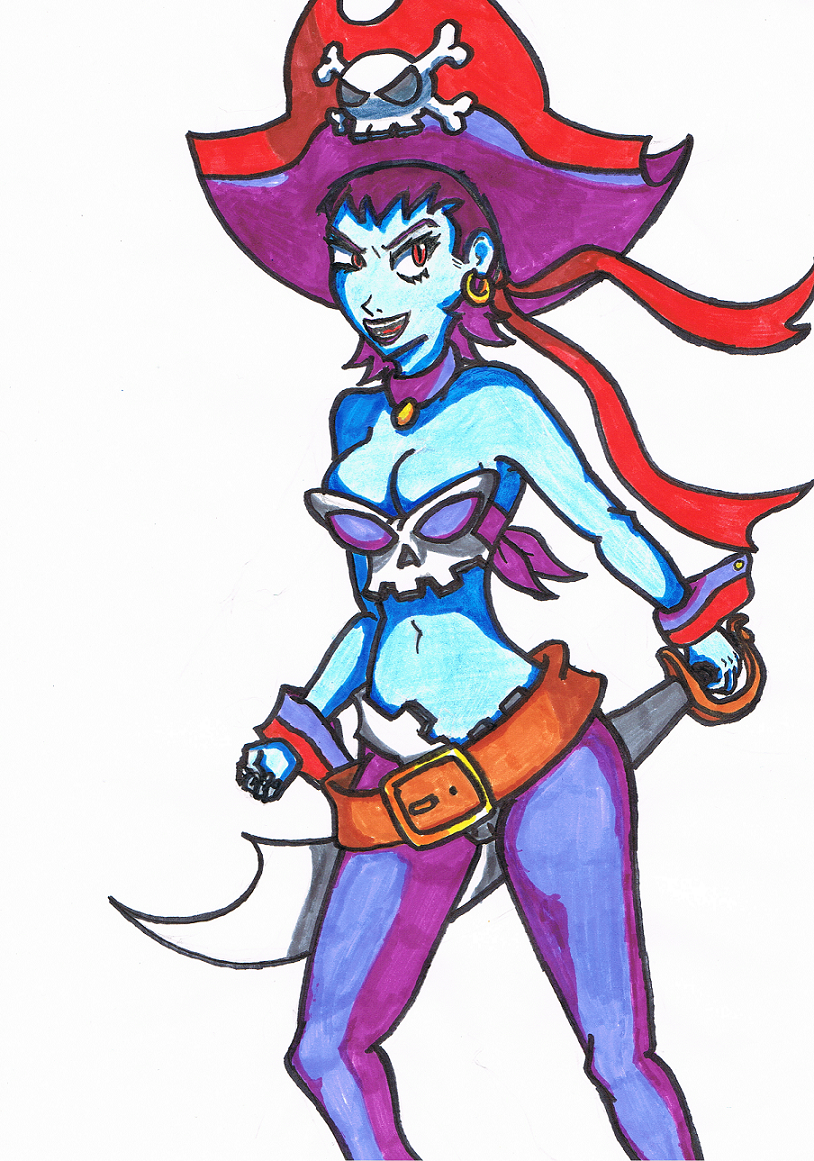 Description
Set Sail!

Seeing as Shantae is in my collection of Artwork, it would seem blasphemous to not include the 'Queen of the Seven Seas' herself: Risky Boots! Having completed Half Genie Hero and its DLC twice now (both on PS4 and on Switch), the timing felt perfect to draw her.

So, this particular piece was quite the challenge. I've rarely drawn characters with quite the 'extreme' body proportions that Risky has, so it was a fairly new experience for me in that aspect. However, the crux of my abilities came when filling in her skin colour. For some reason, I couldn't figure out what was the right colour to use - was it Light-Blue, Lavender, or a different colour entirely? And, due to making many mistakes, it nearly ended up with this piece becoming scrap. Thankfully, as I was mainly using pencils for the skin, I had the chance of rubbing out said mistakes before they became permanent.

Aside from that, I was glad - and certainly relieved - at how it turned out.

On a side note: Yes, Risky's skin colour is indeed 'Light-blue'.

Anyway, hope you all enjoy!