Chisa Kotegawa - Grand Blue
Chisa Kotegawa - Grand Blue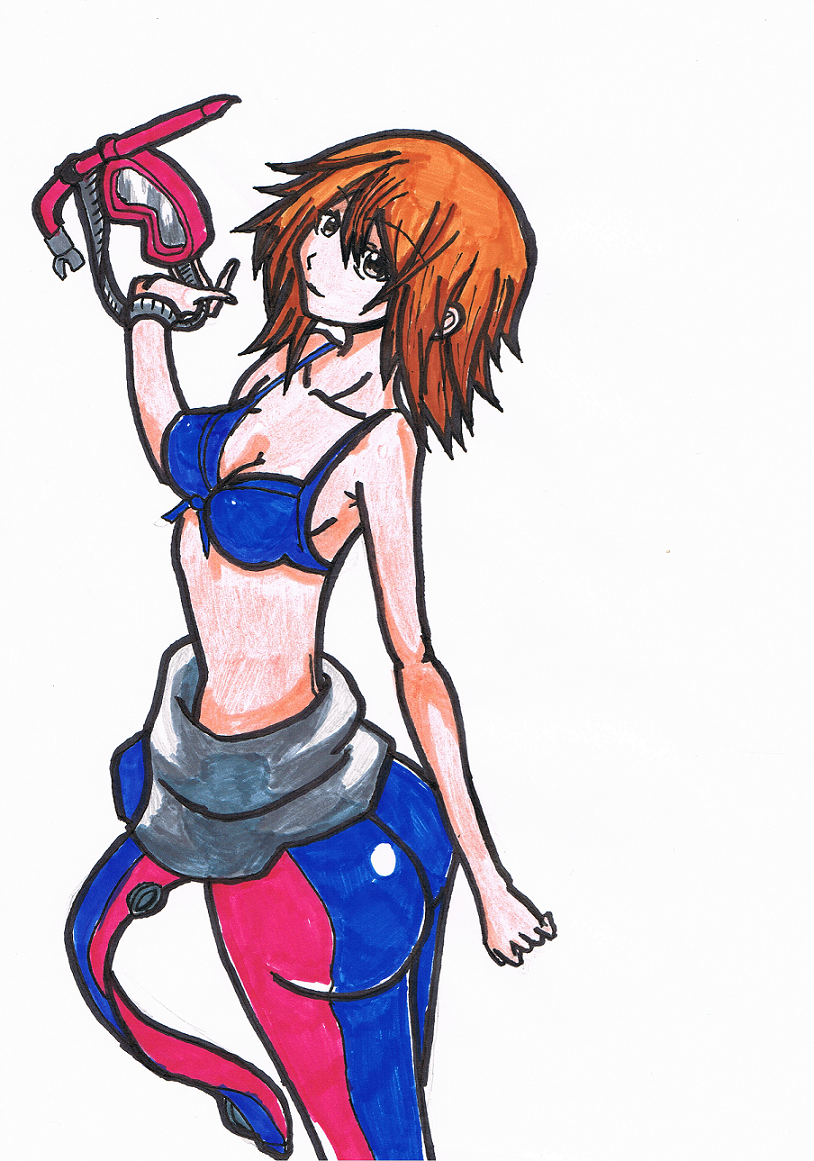 Description
One of the female characters from one of my favourite Manga series of all time: Grand Blue/Grand Blue Dreaming!

First of all, if you have not had the opportunity to read this Manga yet ... STOP WHATEVER YOU ARE DOING AND GO BUY IT AND READ IT!!! I mean it, Grand Blue (or Grand Blue Dreaming) is Comedy Gold! It is a 'Diving' Manga with probably the best use of humor I think I have ever experienced!

Anyway, when drawing Chisa, I hadn't intended to draw her with a smile - seeing as she is more of a serious and straight-faced character. But I thought that considering she is doing what she loves - that being Diving - it would make sense for her to have a more cheerful look to her.

So, please go read the manga, and also I hope you all enjoy it!