Ruby Rose - RWBY
Ruby Rose - RWBY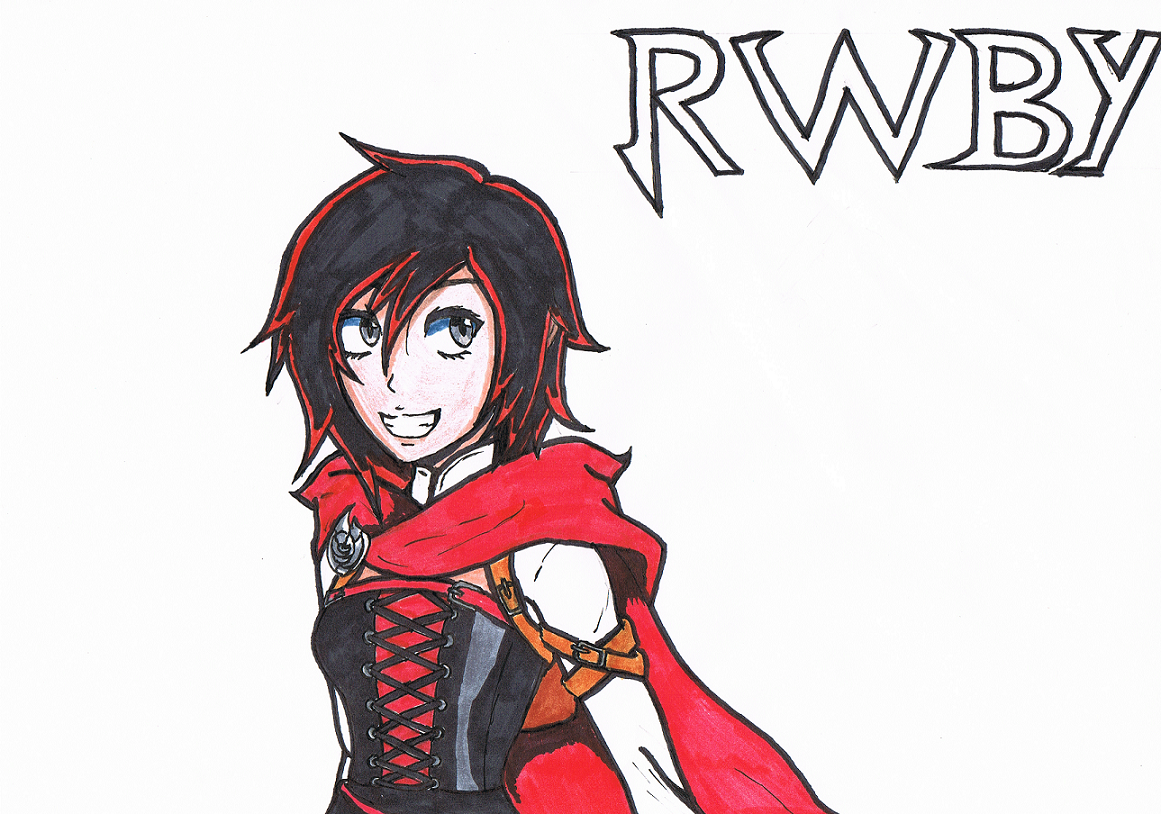 Description
The First of the Four Main Protagonists from the Roosterteeth Anime Web-Series RWBY.

I am a huge fan of the RWBY series ever since watching the original 'Red' Trailer back in Nov. 2012. I adore the cast of characters, the lore built within its universe, and - of course - the insane action demonstrated by the late and great Monty Oum along with the many fantastic animators of the show.

And so, this piece of artwork is to show my appreciation and love to Monty Oum and CRWBY at Roosterteeth for creating such a beloved series

I am very proud of the particular artwork, considering as I have always wanted to draw Ruby along with other characters from the franchise for years. I'm glad I was able to capture Ruby's cheerful and upbeat demeanour (especially in her post-timeskip attire) and how the red of her cloak, clothes and hair pop out so seemlessly. I would have loved to add Crescent Rose (Both the scyth and emblem) but I ultimately had to omit it from the final design.

In the end, I'm pleased this turned out so well.

Hope you all enjoy!