Shoto Todoroki - My Hero Academia
Shoto Todoroki - My Hero Academia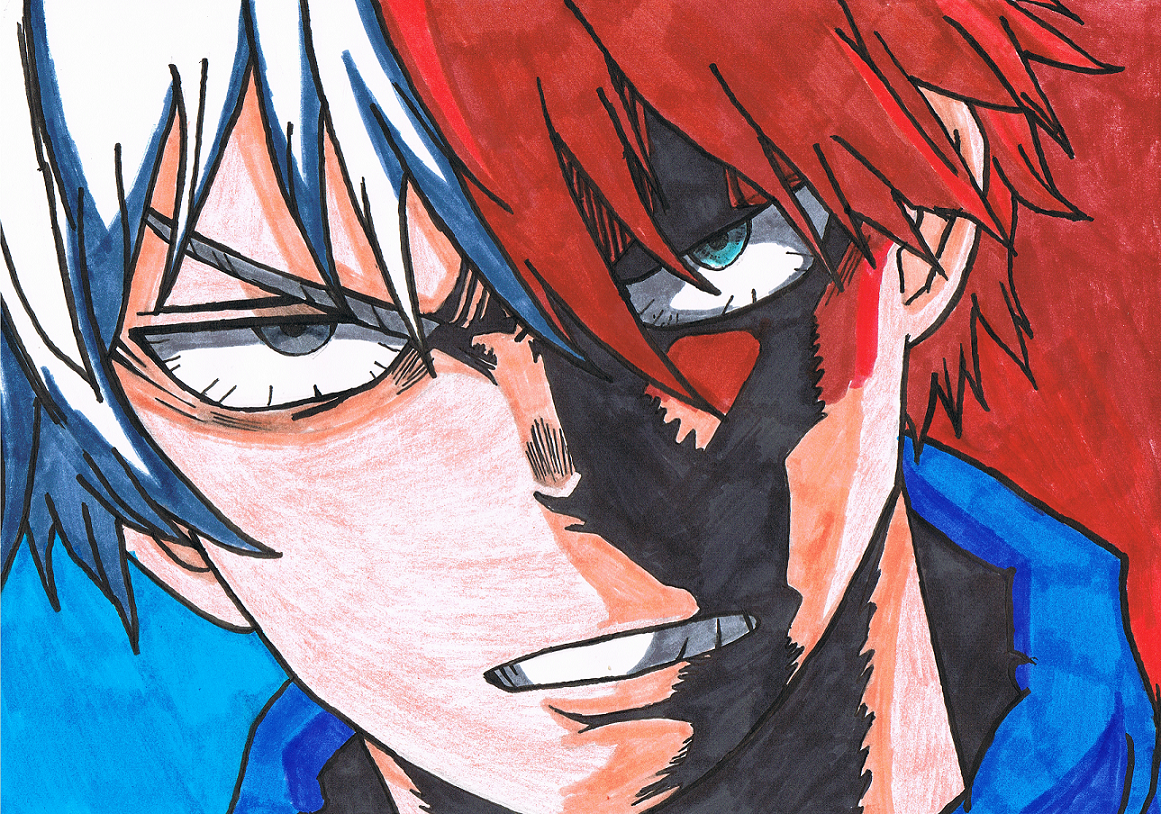 Description
A member of U.A. High School's Class 1-A and a close friend of Izuku Midoriya.

Ever since he was introduced in the manga/anime My Hero Academia, he had become on of my favourites of the series. His character development has been one of the best I've seen and one of the most engaging, especially during the Tournament Arc. I find his powers unbelievably awesome along with his personality and his chemistry with the other students.

I'm glad this turned out well, especially as it has my favourite style for shadow. It was probably one of my most difficult yet due to the head placement and amount of detail. But overall, I love his expression during this scene (after he spoke with his father: Endeavour) as it truly showed how he refused to embrace the part of him that he inherited from the man he despised so much. Alongside that, I thought the background worked really well as it showed how he was battling between the two powers he had - Fire and Ice.

Hope you all enjoy!