Tanya von Degurechaff - Youjo Senki/Tanya the Evil
Tanya von Degurechaff - Youjo Senki/Tanya the Evil
Tanya von Degurechaff - Youjo Senki/Tanya the Evil
by
ZaronNitro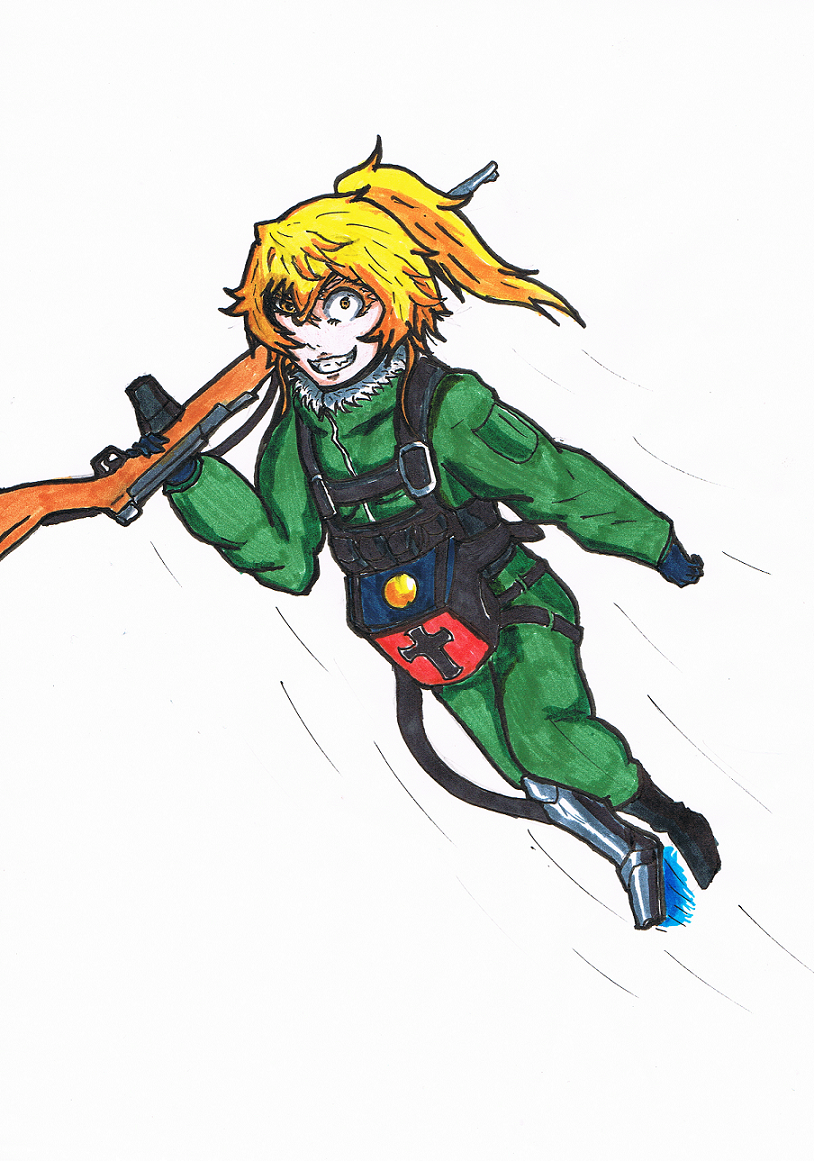 Description
The Main Protagonist - or Antagonist, depending on how you see her - of the Anime and Light Novel series Youjo Senki/Saga of Tanya the Evil.

So I've been on an anime binge-watch recently, mainly finishing shows that I've always had on my 'to watch' list for a long while. I came across Youjo Senki/Tanya the Evil when it was first being released a while ago but had only watched the first episode and never got around to finishing it. Thankfully, I was finally able to watch the series in its entirety and I thoroughly enjoyed it - enough for me to buy the Light Novels and add it to my increasingly large collection of Manga, Light Novels, and Anime.

The Highlight of the series was, of course, Tanya herself. I loved just how diabolical and hellbent she was throughout the episodes, showing no mercy to her enemies when in battle and how relentless she was to win. I also enjoyed how strategic she was in formulating her plans - even if it backfired against her due to her greed and over-confidence. I can't wait to see more of her, Visha, and rest of her squad when the movie is released in the future.

In terms of drawing her, I certainly had fun bringing out her insane expression, and it was a joy for me to have her entire body in frame of the artwork (which is an aspect of my drawing abilities that I was never strong with). Initially, I wanted to draw Tanya in her Military uniform, but I also wanted to have her in flight. I'm glad I chose the latter, although I do hope in the future that I'll try to draw her in her uniform  maybe when the movie is released?

Anyway, Hope you all enjoy!
General Info
| | | | |
| --- | --- | --- | --- |
| Ratings | | Comments | 3 |
| Category | Anime/Manga » - Other series not listed | Media | Ink or markers |
| Date Submitted | | Time Taken | 4 Hours |
| Views | 314 | Reference | Youjo Senki/Saga of Tanya the Evil |
| Favorites... | 0 | Keywords | Tanya, von, Degurechaff, Youjo, Senki, Saga, of, Tanya, the, Evil, Light, Novel, Anime |
| Vote Score | 1 | License | Berne Convention |