Crossover - Saber (Artoria) and Violet Evergarden
Crossover - Saber (Artoria) and Violet Evergarden
Crossover - Saber (Artoria) and Violet Evergarden
by
ZaronNitro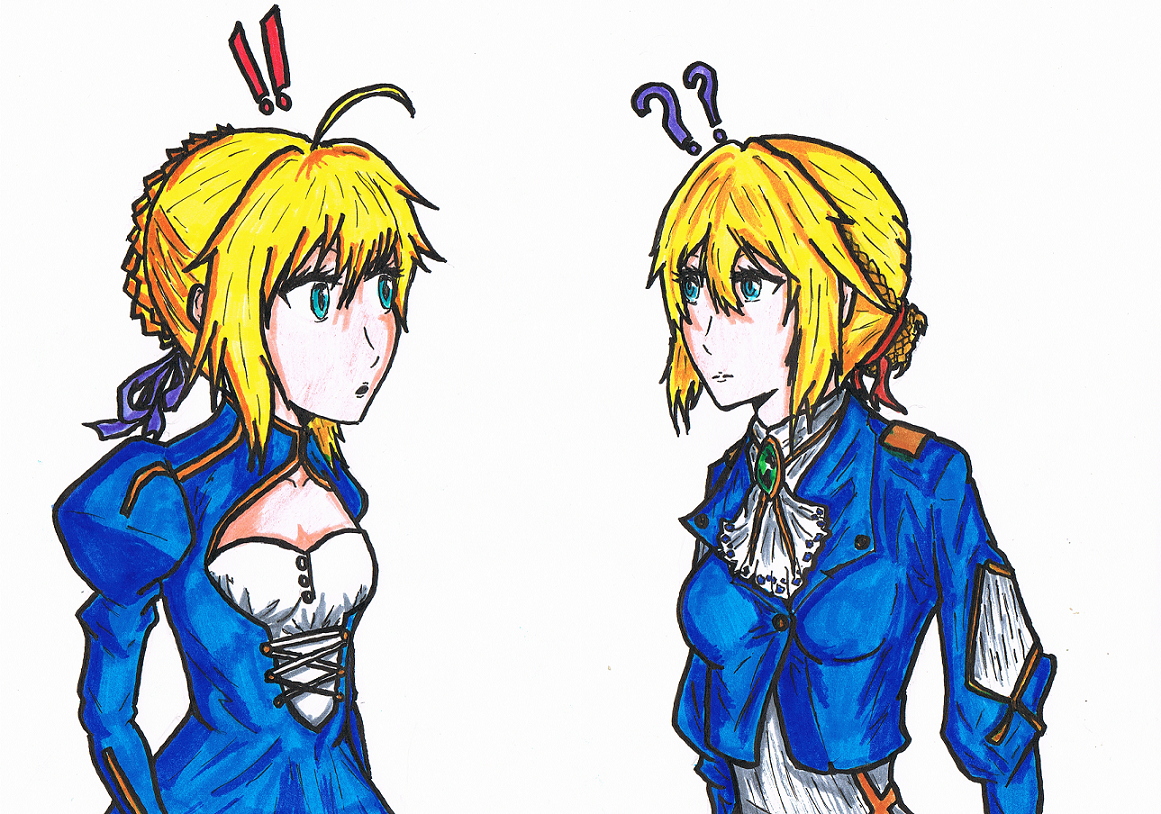 Description
A crossover of Saber (Artoria Pendragon) from Fate/Stay Night and Violet from Violet Evergarden.

So, the story behind creating this artwork is that I've been wanting to draw both of these characters for a while now (especially Saber - who is one of my favourite female anime characters of all time). However, I also wanted to try crossing over franchises and push my boundaries a little. I not long after realised just how similar both characters are in overall design, and found both were perfect for a crossover.

I must say, I'm rather proud of this piece. I was able to get Saber's shocked expression upon meeting Violet, whilst I was able to capture Violet's emotionless confusion as she stumbled upon Saber. It was really fun to see how the two would react as they met each other and I could only imagine how the two would interrect with each other.

Hope you all enjoy!
General Info
Comments
0
Media
Ink or markers
Time Taken
6 Hours
Reference
Fate/Stay Night and Violet Evergarden