Battle Ready!
Battle Ready!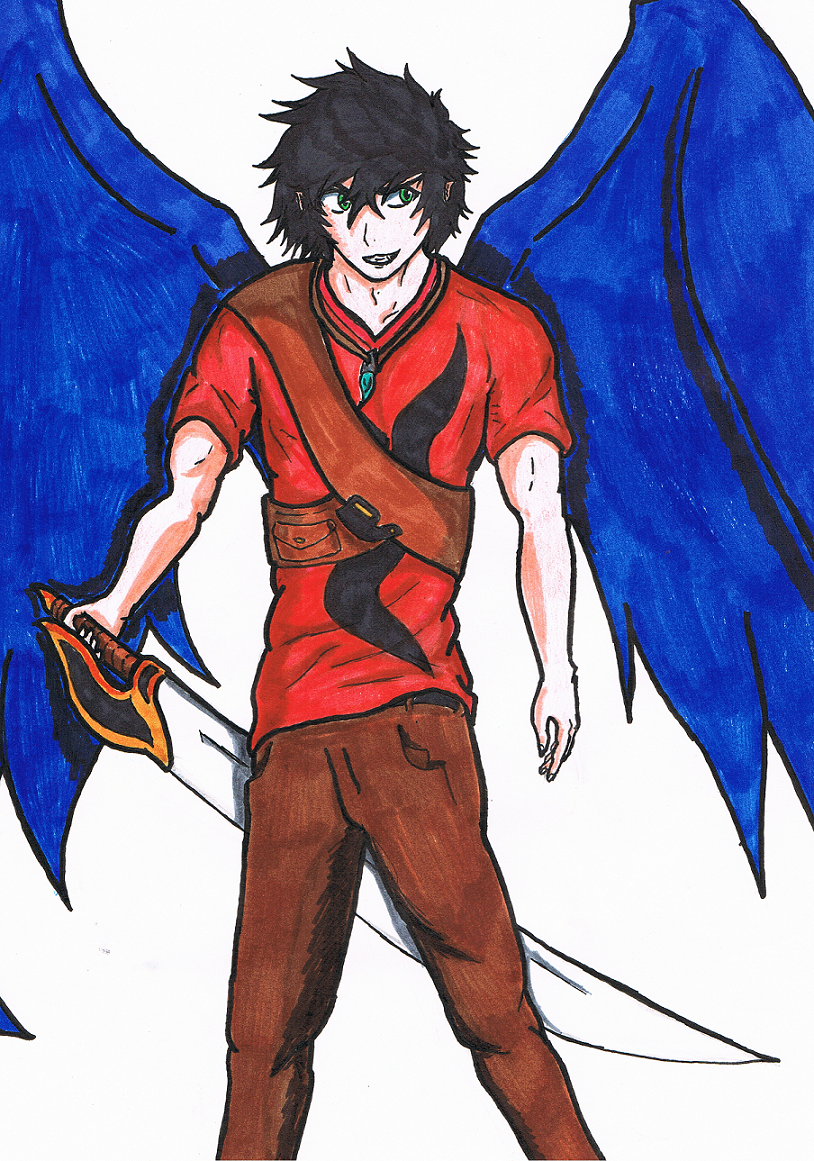 Description
With monsters lurking around every corner and an assassin on his tail, Zaron must face perilous challenges in order to complete his journey. With Venra in hand and an unwavering mind, he is ready for the battle of his life.

A variation of my main character: Zaron Nitro, this time without his jacket. Thanks to this, I'm able to show you all his remaining attire that is usually harder to see with his jacket on - including his magnetic weapon holster, which is usually entirely obscured by the jacket. In addition to this, we are able to see how his body is built, giving off the impression that he'll be able to hold his own in the fight.

Ultimately, I'm glad to have drawn Zaron again, as I usually get super-nitpicky with his design and end up scrapping paper-after-paper because of some silly mistake or alteration. What I like most about this character design is his expression, giving him a more faithful impression of what I hope would be shown within the novel.

Hope you all enjoy!
General Info
Comments
0
Media
Ink or markers
Time Taken
4 Hours
Reference