The Crimson Mantis
The Crimson Mantis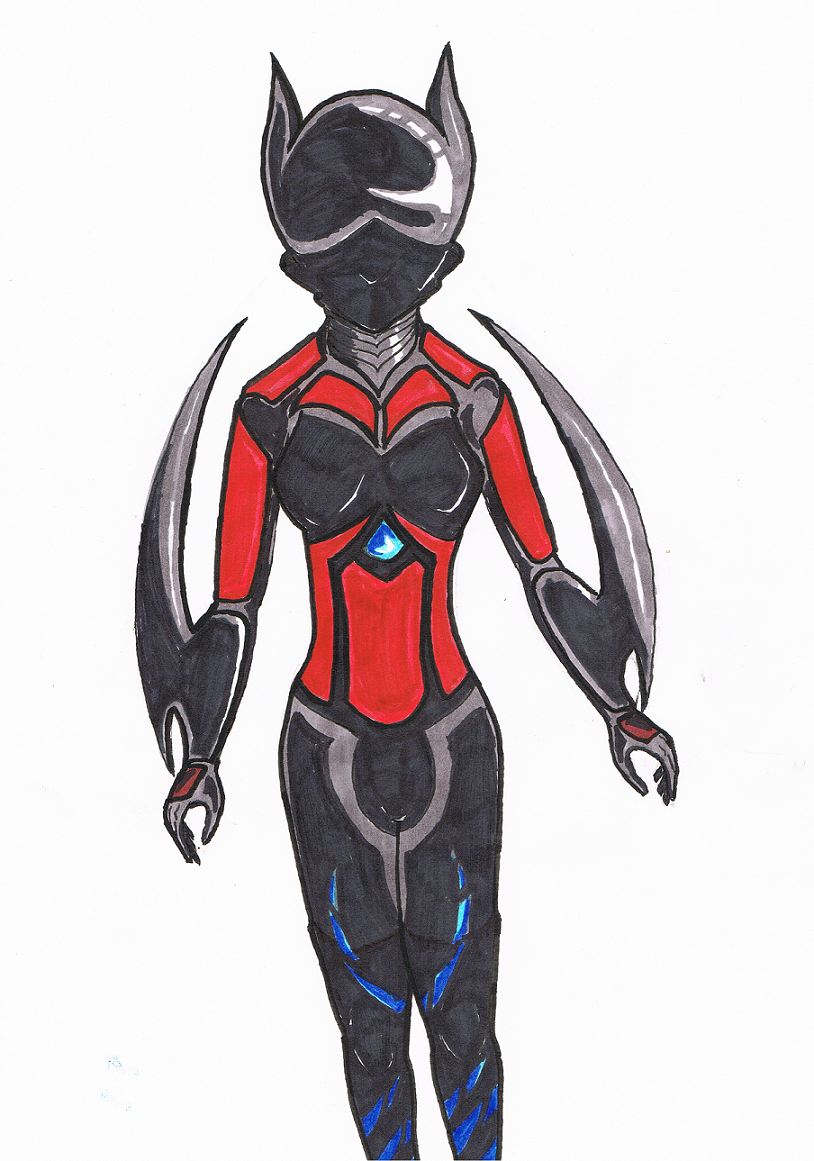 Description
The Infamous Silent Assassin of Humera, The Crimson Mantis has only one objective ... Eliminate the Target: Zaron Nitro!
Contrated by an unknown entity, she stop at nothing to accomplish her mission, even if it means stepping into the Dragoon Nation to complete it.

People of the Internet, I present to you ... the Main Antagonist of my Novel Project! I must admit, for years I have tried to find the definitive outfit for Zaron and Veena's first of many enemies to come, and I was afraid that I could mess up her armour entirely due to the heavy enthesis on reflective shading. Thankfully, my fears wasn't necessary in the end, as I am proud to reveal the character in her full glory.
On a side note: Yes, her arm-blades were initially purposed for Zaron. However, I felt they were more of a hinderence for him.

A few details on Crimson Mantis (or Mantis, for short):
Age: Unknown - Speculated to be Late Teens/Early Twenties
Birthday: ???
Race: Human
Hometown: ???
Primary Weapon: Dual Arm-Blades.
Combat preference: Stealth Assault
Strengths: Fast, Agile movements and strikes ... and a surprisingly firm Kick.
Likes: ???
Dislikes: ???
Fear: ???
Personality: Silent and Emotionless, her only known ambition it to complete the objective and recieve her pay. Her infamy had reached all corners of Humera, many falling into paranoia and terror whilst others growing a genuine interest of her infayy and how she operates.
Is she just a mindless killing machine? ... or is there more to her than what is seen?
General Info
Comments
3
Media
Ink or markers
Time Taken
5 Hours
Reference