Strike a Pose! - Pokemon Sword/Shield
Strike a Pose! - Pokemon Sword/Shield
Strike a Pose! - Pokemon Sword/Shield
by
ZaronNitro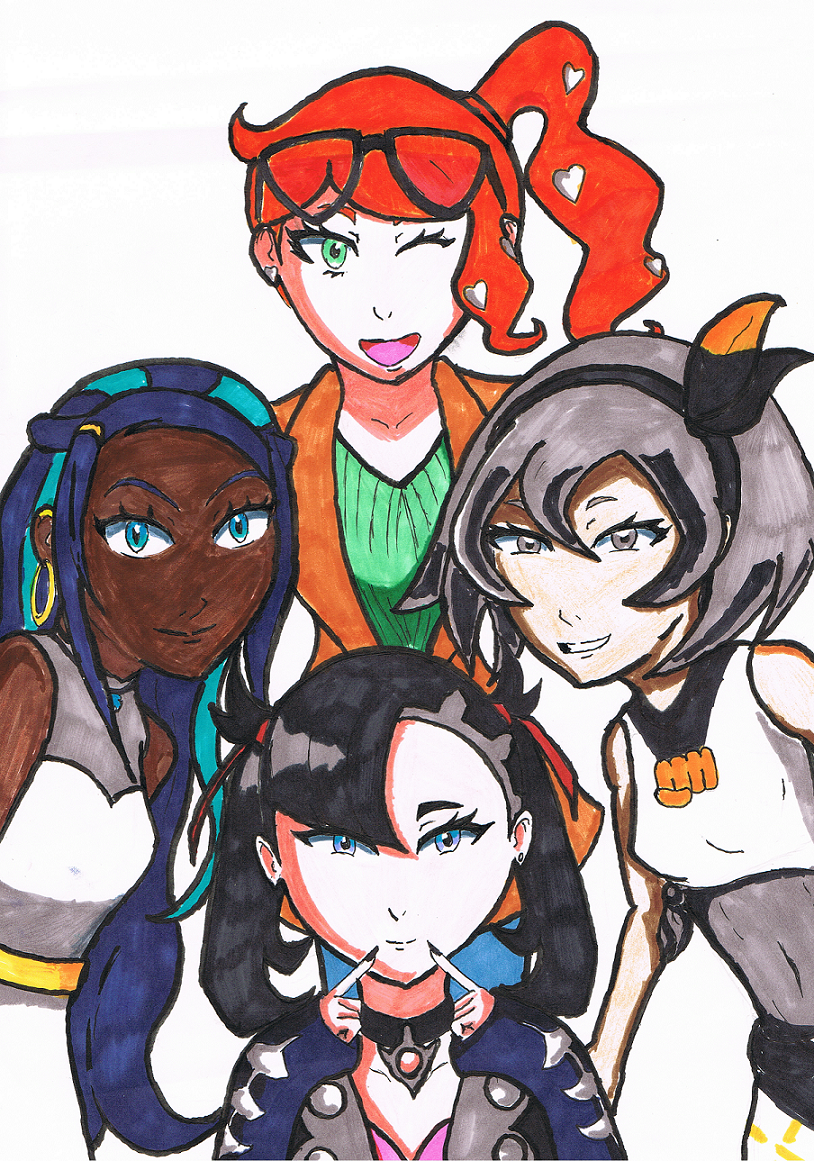 Description
Hi All!

Merry Christmas and Happy Holidays!

After a long Hiatus, I wanted to try my hand at drawing again. For a long time, I didn't know what to start with (had tried many times using various characters and my OCs, yet nothing was happening). Then I decided to play Pokemon Sword - my first Pokemon game since the Nintendo DS era - and immediately fell in love with it. Coincidentally, Today marked the day that I completed the game's main story.

And then it hit me!

Considering the difficulties of drawing after a long while away, I'm mostly glad this came out as well as it did. I love the character designs of the game - my favourite character being Bea - and it flowed well into the artwork. Unfortunately, one nitpick I have is that Nessa's skin colour didn't come out as well as I had initially hoped due to an over-obsession in making sure she had the correct skin-colour.

Overall, I'm glad I was able to share this with everyone, and hope it leads to more in the future!

Hope you all enjoy!
General Info
Comments
0
Media
Ink or markers
Time Taken
6 Hours
Reference
Pokemon Sword