Sura VS. Grievous
Sura VS. Grievous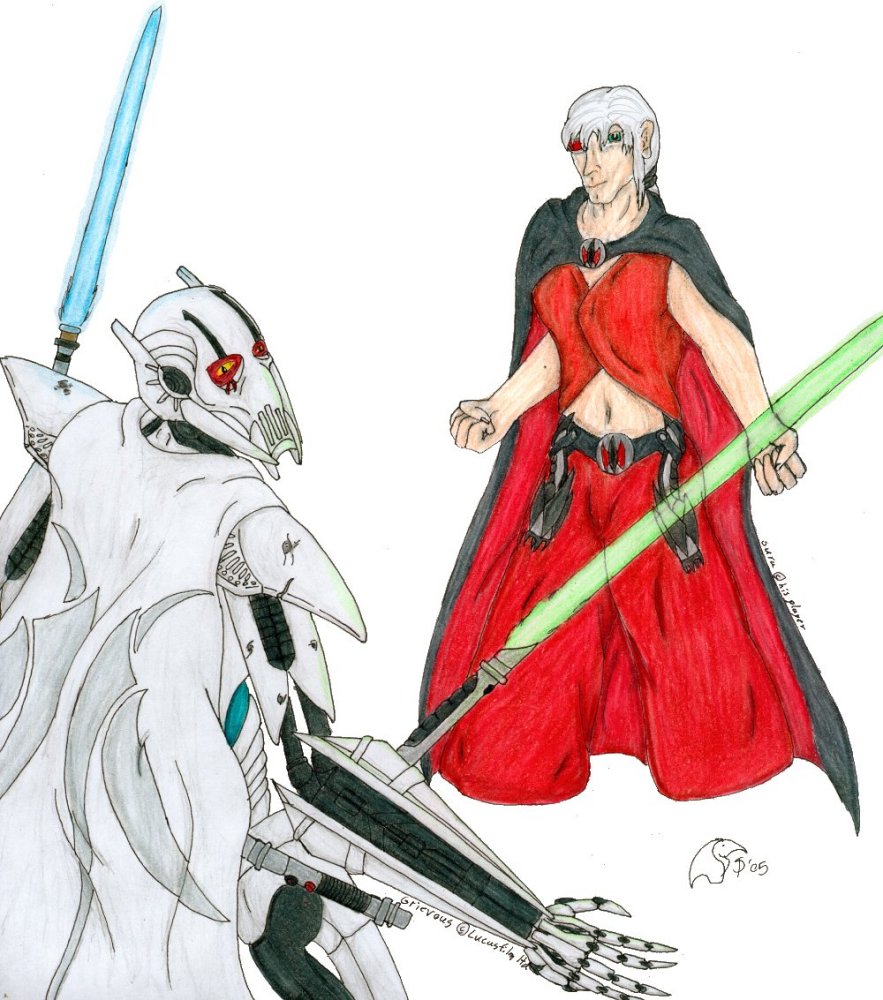 Description
Another of myself, facing one of my favorite characters. This is about the time I started making more a story behind my sith self. The Blaser Sabers are more to how I want them, and I have my own emblem.<br />
<br />
Each Saber that I'm taking from Grievous' collections, to turn on him (cause I can wealed Sabers with the force alone) Is supose to be designed after ones in the movies. The blue was Shaak Ti's (Grievous took in the end of Clone Wars) The others I can't remember.<br />
<br />
Wondering about the eye? Well there is a story behind that, and it happens shortly before Darth Malice starts taking over. (Malice is my Sith lord name)<br />
<br />
I might do some little stories about the life of Darth Malice, and his rise to power. Don't hold your breath, I hardly know enough Star Wars to make a decent story.