Giga Koopa Kart
Giga Koopa Kart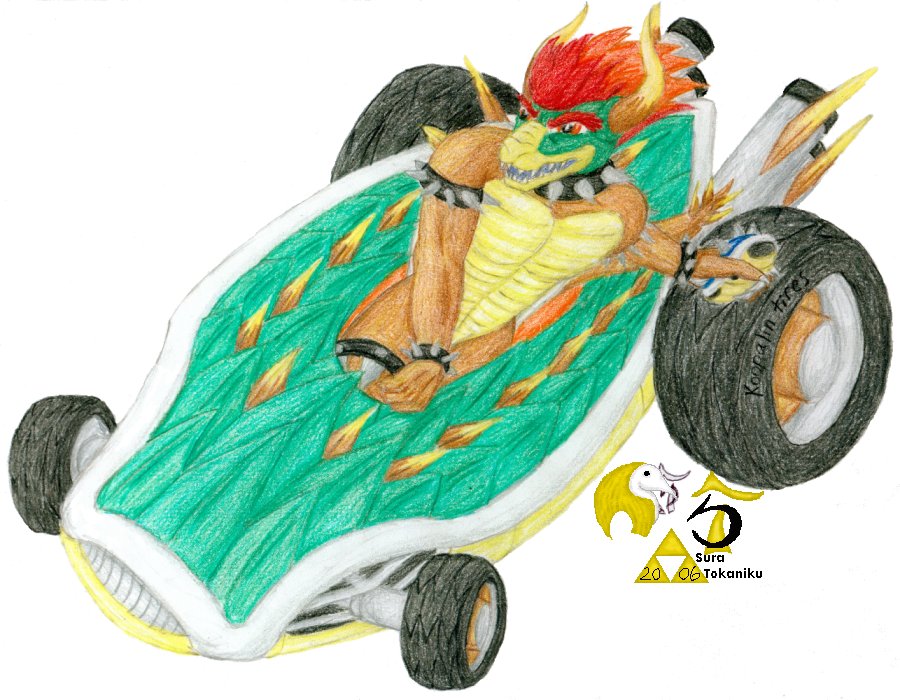 Description
Been some time since I've posted on here, but I haven't done much fan art rescently, mostly yiffy art.<br />
<br />
It's not Smash Bros, but for the DS Mario Kart game. No, saddly no Giga Bowser in it, so I did this for it. I made a it into a wall paper, I might post on my site some time.<br />
<br />
I know a I messed up a few things, but compared to all the other Giga Koopa pictures I've tried, this is the best. trust me.<br />
<br />
Also, the back tire says "Koopalin Tires" incase you can't tell. Parody of the Mishalin company.