Sith Mimilop
Sith Mimilop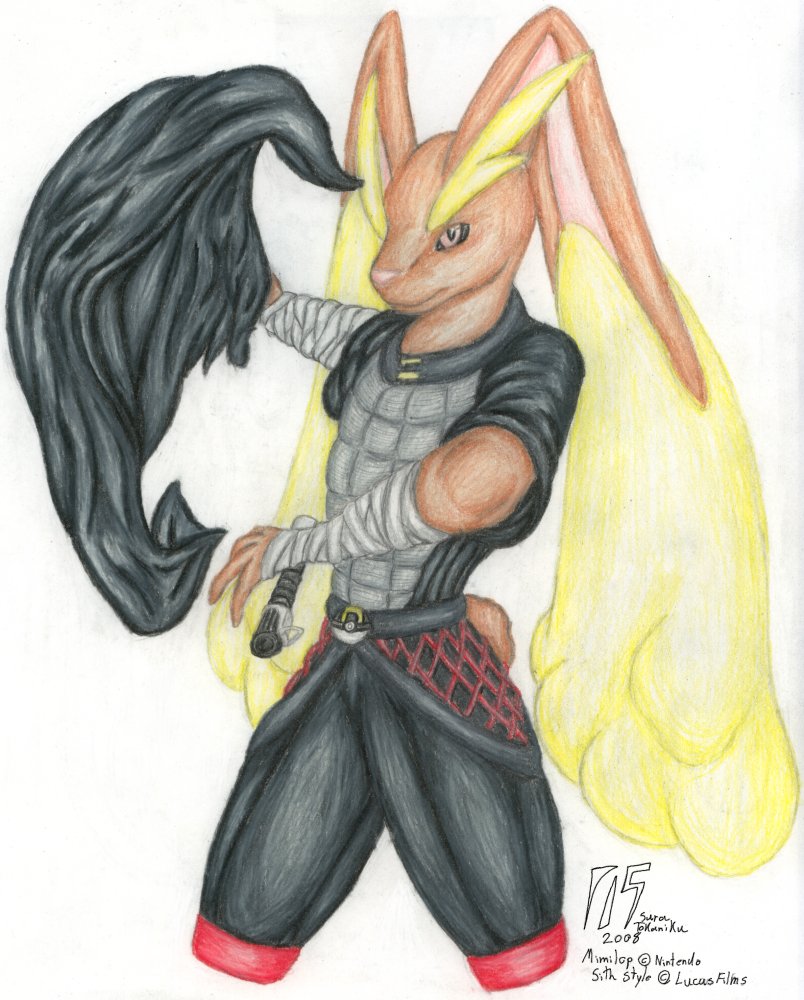 Description
First picture of 08

I got this cute little Mimilop imprted toy, and some reason when I saw this other picture some one did of a Mimilop fighting, I had this idea. o.o

It was a toss up between going Jedi or Sith with him, but Sith won out. I might trace the basic shape, and make a Jedi Style one, but doubtful, this was alot of work the first time.

Details:
Original sketch done on 11 x 8 paper, with Mechanical Pencil, colouring with Prisma Colour Pencils. Sketch took maybe 2 hours, if that. Colouring near 16 or so hours. No digital modifications, cept in some of the write, to get rid of specs and pencil marks.
General Info
Comments
0
Media
Colored Pencil / Crayon
Time Taken
around 20 hours
Reference
Pre Cyborg Grievous figure, Mimilop toy