dA Art Meme
dA Art Meme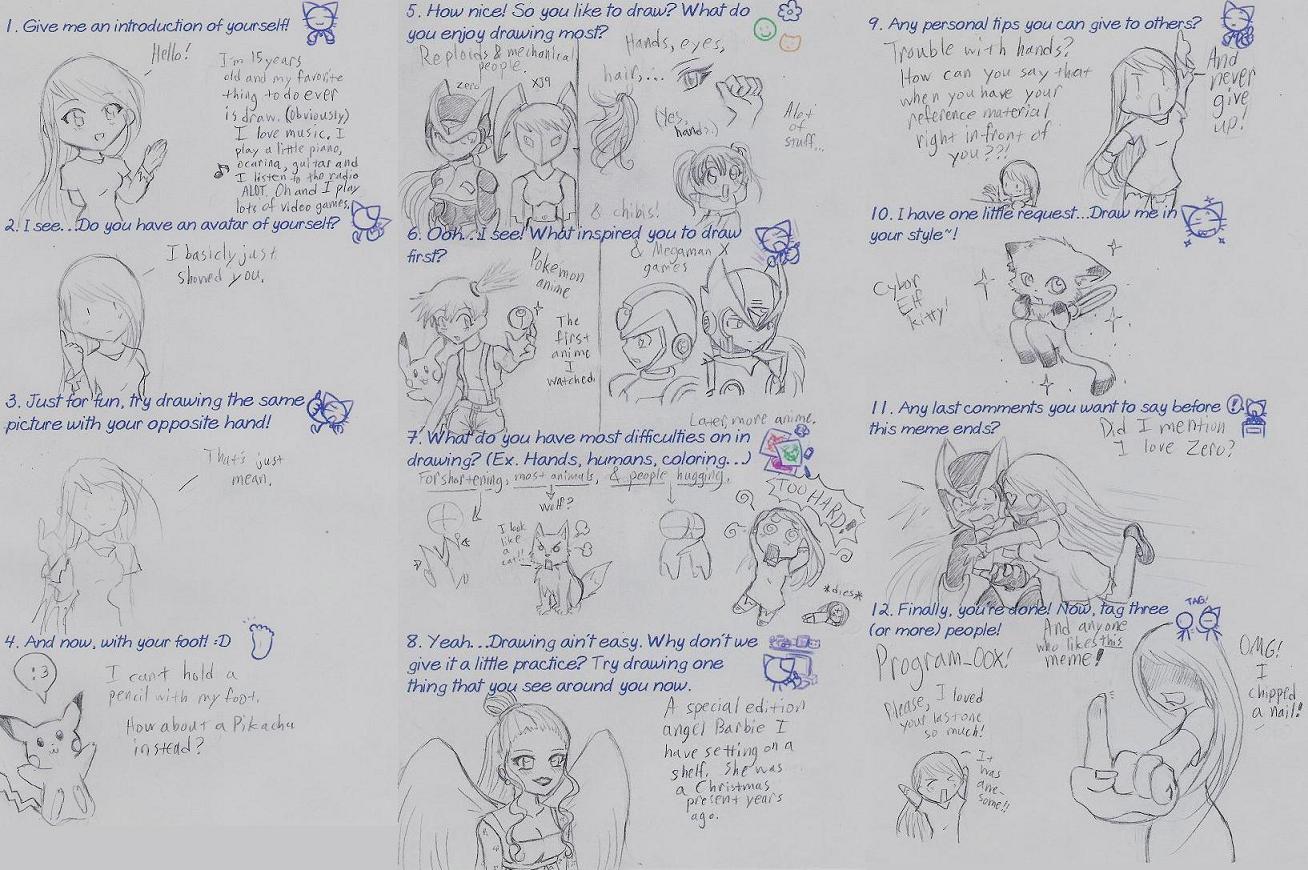 Description
Another meme. I love these things! This one's an art meme. Made by Nyu at dA.
Read the meme by number, cause I had to paste it together.
1: A little about me.
2: Yeah.
3: Grrrr....
4: Pika!
5: AKA, Jenny.
6: I watched Poke'mon when I was like, five.
7: *is dead*
8: Her wings don't really look like that.
9: NEVER SURRENDER!!!
10: :3
11: *glomp*
12: Want to? Here's a blank one.
http://nyu.deviantart.com/art/Art-Meme-65808223
General Info
Comments
8
Media
Graphite pencil
Time Taken
one day
Reference
none