Happy Birthday Miku
Happy Birthday Miku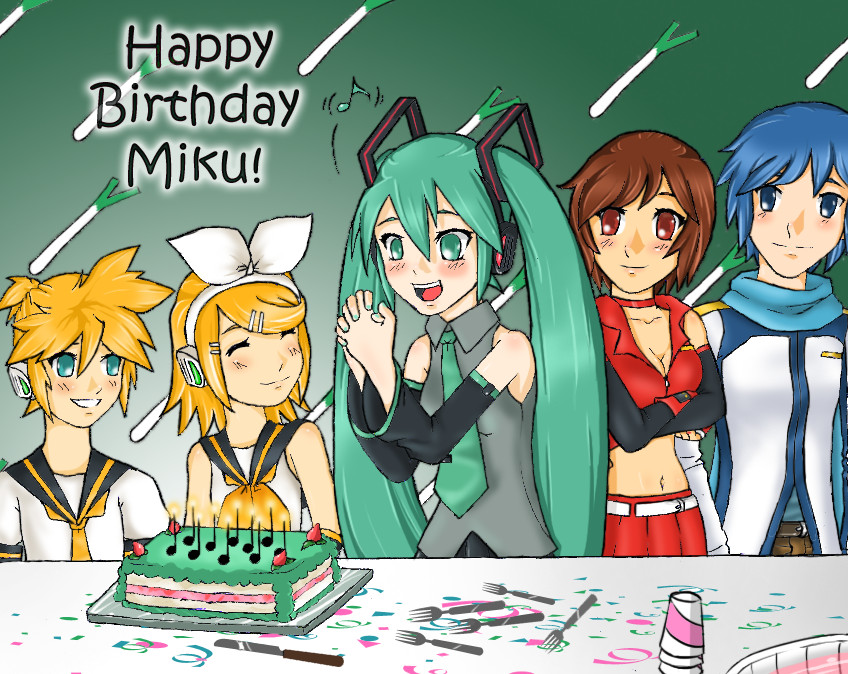 Description
Not sure, but Vocaloid-Wiki said she was released 2007(August 31st) So I should have posted this a few days ago.... -_-"
http://megagundamman.deviantart.com/
told me about it last week, it was kinda short notice.
I really wanted to at least fit Luka and Gakupo in too but there wasn't room and I didn't feel like cramming characters. (no Teto, Neru, or Haku either.... :( ) Same thing with the candles; I just fit what I could.
Random leek bg. *shrugs*
I worked quite a while trying to make this look great, but it still has alot of errors I think. (like base lineart being "off" here and there)
Drawn with pencils, inked, and nearly all traced over in photoshop(and colored) using my tablet.
General Info
Comments
12
Media
Digital drawing or painting
Time Taken
several hours, probably three
Reference
none, by memory