Myth revamp
Myth revamp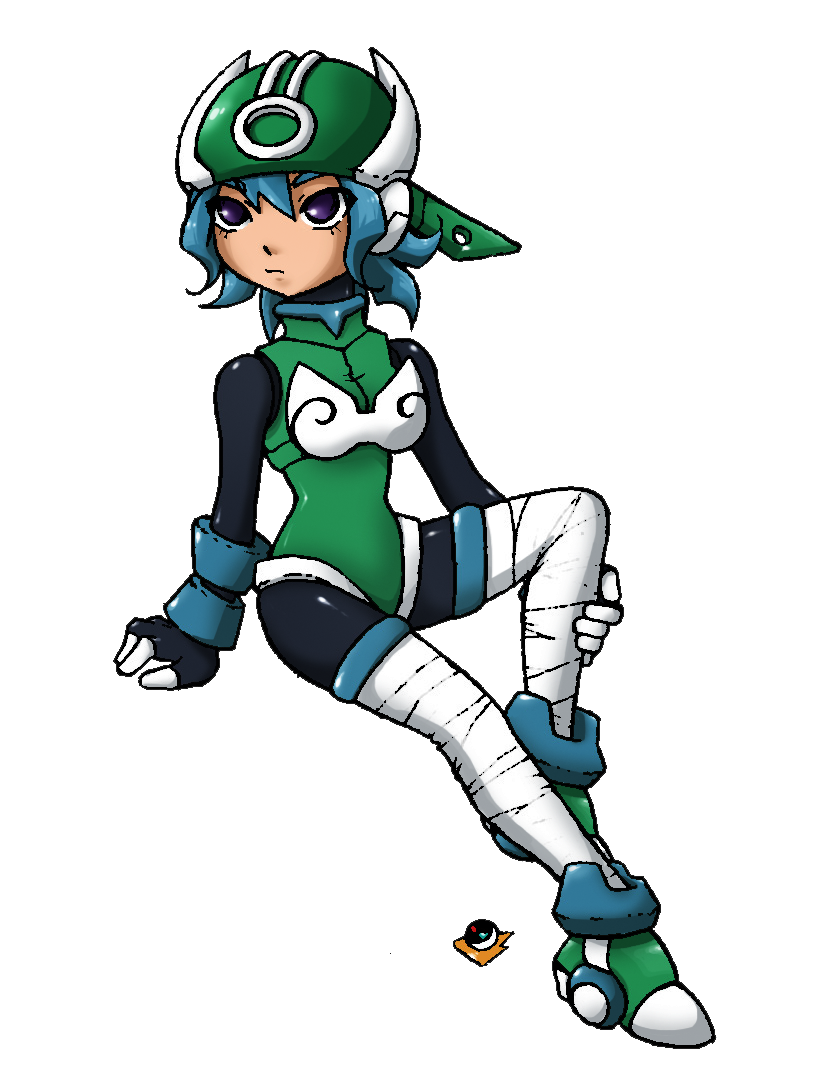 Description
EDIT:
I added and changed coloring effects(with my new tablet!!! 8D )
A colored version of
http://zeromidnight.deviantart.com/gallery/#/d3k463p
Omg, it's so annoying not being able to color aside from paint bucket..(as you can see how I tried to add shiny effects) :( I miss my tablet.
So what do you guys think of this new color scheme?
_____________________
--A little about Myth:
-She was the second OC I ever created, for the X series(do you dare view my original art..? [link] ), but was eventually modified for the Zero series.
-
"Myth"
was based on a Siren(she has a beautiful voice and can sing, but that's rarely mentioned anyway), mainly in appearance but also in her slightly vain attitude. Her chestpiece = like a mermaid's shells. Her wavy hair = like that of most mermaids sea-soaked hair. Her bandages = used to symbolize scales but I think it's more suiting if(now just on her legs anyway) they represent how she may have traded in her fins for legs. Her helmet? Honestly, I based it on a pirate bandana and perhaps how she stole it from one because she liked it. :XD: Those "wheel heels" though, a later edit to enhance her speedy blade attacks, don't fit with her Siren roots. Ah well.
-I never gave her a background story... :/
General Info
Comments
7
Media
Other digital art
Time Taken
???
Reference
old art of her