RPG Designs 1
RPG Designs 1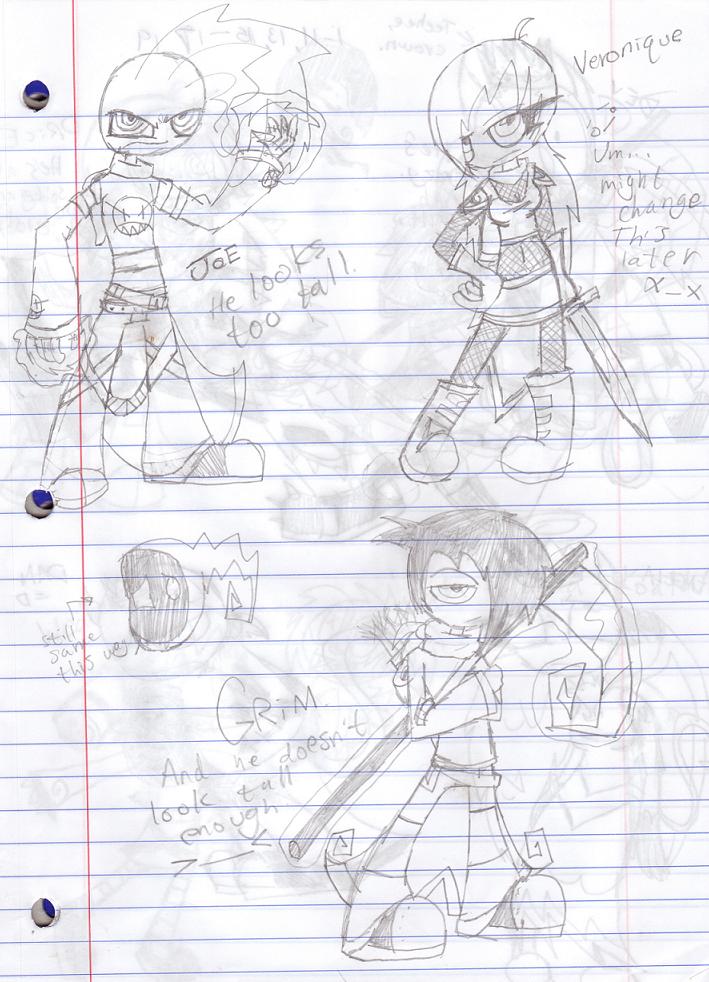 Description
GASP, SOMETHING TRADITIONAL :O!

Er sorry bout the lined paper.
It's all I usually have when I'm in school. e__e;
And since it's designs I have my own little commentary and it's not very neat. :\

Anyway...
This is Joe, Veronique and Grim in their RPG designs! :U
Wondering why the heck they'd be in an RPG?

Well... I don't feel like explaining it right now, but it's for a comic I'm planning. I actually have been for a while.

Oooh, first time I've posted Grim's human form, too. >w>
He r archer man. Joe looks really bad here.

... and Joe is a mage/magician/whatever the hell you wanna call it, and Veronique is a fighter... thing. :|

No color schemes yet, but I imagine Joe's outfit has a lot of blue and Grim's has brown/green/black. Or something like that, I guess. *shrug* Not sure about Veronique. I actually may change her's later. I don't really like it that much.


By the way, I have 3 of these. And they aren't recent either.
General Info
Comments
1
Media
Graphite pencil
Time Taken
I. Don't. Remember.
Reference
None; I made them up on the spot.