Kayne and Blaize?
Kayne and Blaize?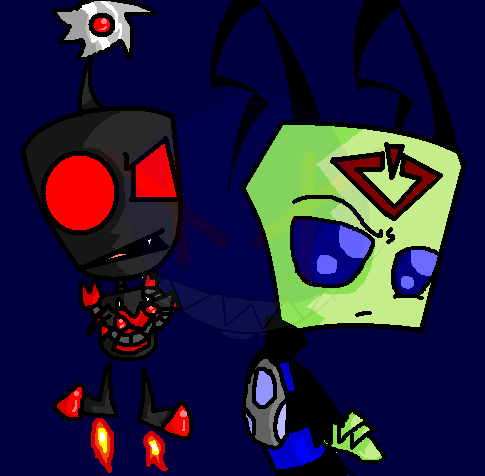 Description
Could it be?!
It is.

Kayne and Blaize, nice and new.

Nar.
I messed up on his antennae a little.
Symbol on Kayne's head= Irken Elite symbol.
He's an ex-member, yes he is.

God... I remember Kayne was supposed to be Zim's brother... o_e

I.. I dunno if I'll keep it that way. All the time, I mean.
I dunno. x__X;

Anyway I guess he just escaped Irk because he hated it.
So he's a defect? I guess so.
General Info
Comments
10
Media
MS Paint
Time Taken
Wasn't really counting.
Reference
Color ref