Down With the Sickness- Page 1
Down With the Sickness- Page 1
Down With the Sickness- Page 1
by
ZimaZem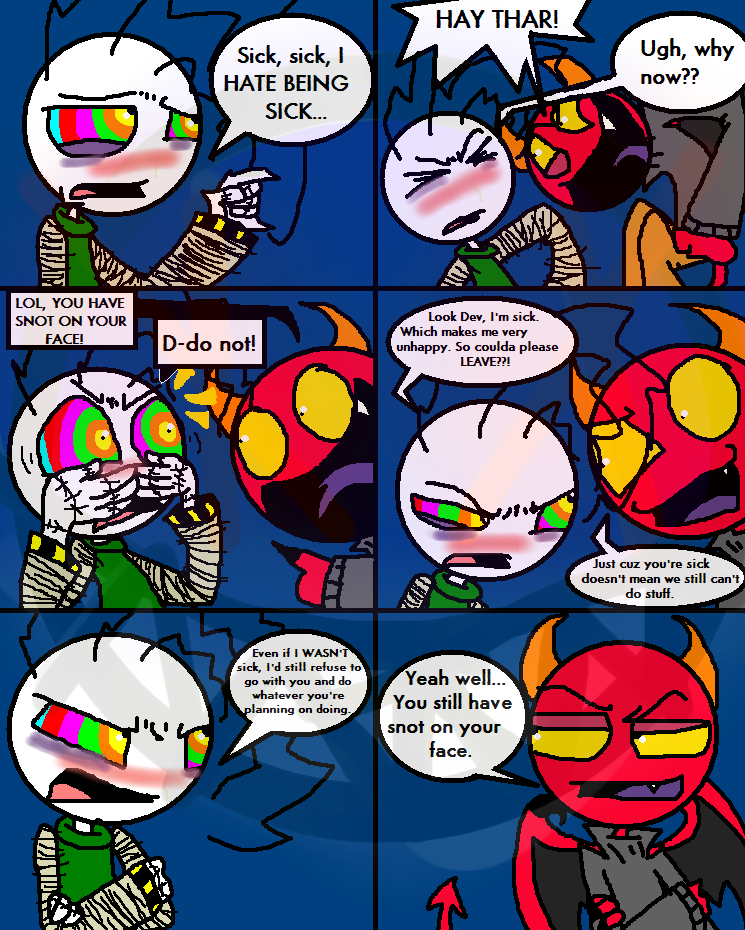 Description
To rant about my own sickness. Mmyes.
MS Paint and then added blushing and eye effects on Joe with OC4, plus a gigantic watermark.
I'll try to make it a little more transparent next pages because it's kind of distracting a makes the colors a little off...
More pages to come when I have more time.
I don't know exactly where I'm going with this, but I have some things in mind...
Yes, it took me an hour to do THIS.
Oh well. I quite like the result. 8D
Stick around, I'm sure it'll get more exciting.
... eventually.
General Info
Comments
10
Media
MS Paint
Time Taken
About an hour and 10 mins.
Reference
None, they're my own characters...