Flashback pg 3
Flashback pg 3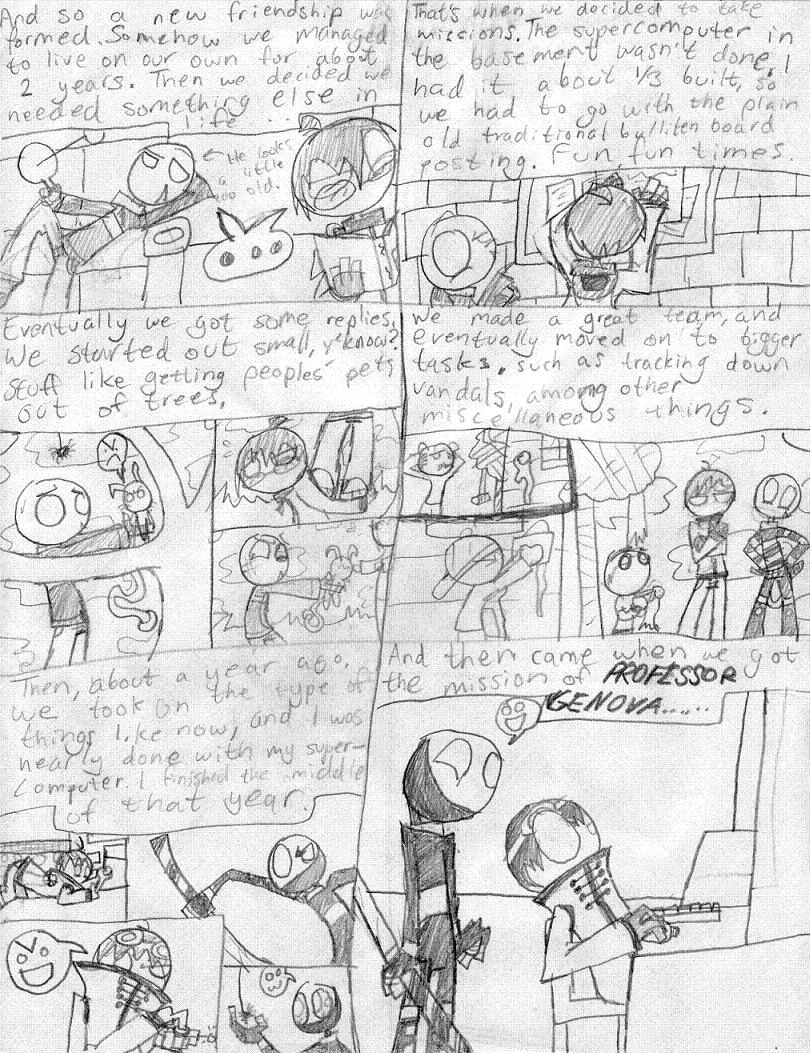 Description
Trying to gather up the motivation to draw the rest of the next page. So far I have like one panel on it.

There was a whole Professor Genova finding out Sye is psychic comic, but it's old and crappy and on lined paper. So posting it is out of the question. (plus it's like 15 pages long!!) So this part of the comic will just sum it up.

I think said comic is on my dA, but have fun looking through that gallery or getting a response from me there.
Or reading it.
It's so, SO bad. And I mean it.

I'd also like to mention that this isn't going to be very long.
General Info
Comments
0
Media
Graphite pencil
Time Taken
Reference