Nubs Series-8
Nubs Series-8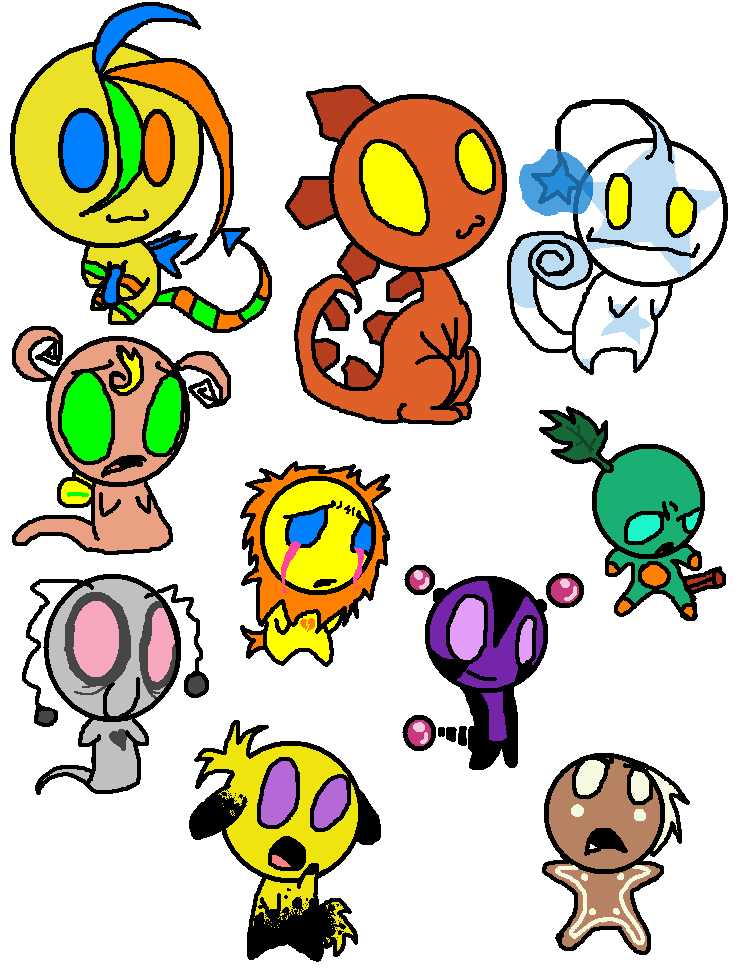 Description
Left to right:
Zloot, Stegiosaur, Yona, Slaog, Sanny, Cya, Mintimon,
Insero, Shtek, Gengen

83 I love all these ones....
except the Gengen really.
My favorite is the Stegiosaur. OwO

Insero and Sanny are opposites.
Sanny, who looks like a happy little sun thing, is depressed all the time.
On the other hand, Insero, who... is inspired by Gray Neopets, is super happy peppy fun time always. xD

Sanny cries tears of PINK.

Cyas have no arms, as they're all born with natural psychic abilities. They just use telekinesis to move things around.
General Info
Comments
9
Media
MS Paint
Time Taken
Reference