Ramoth Distressed
Ramoth Distressed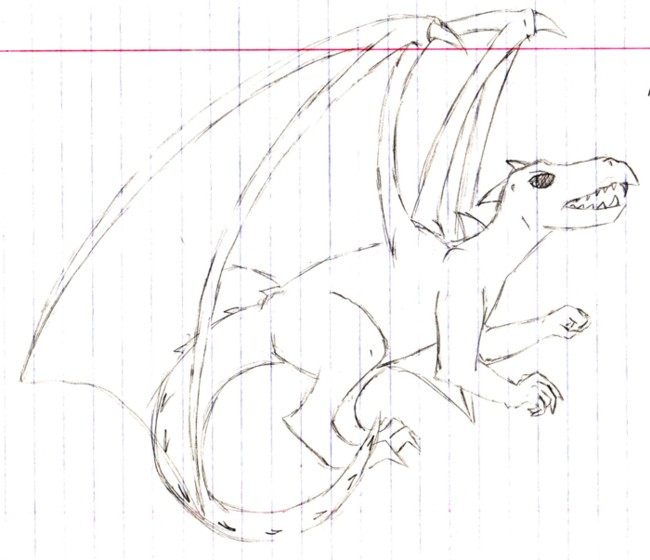 Description
I'm reading the 3rd book in the series, for my summer reading project, ew. I have to keep a journal, and we can doodle in it! 8D

So, Ramoth, a queen dragon, had her queen egg stolen.
"Dominating the entire scene was Ramoth, who paced up and down in front of the Hatching Ground, pausing now and again to peer in at the eggs remaining on the hot sands. Her tail started lashing and she let out angry buglings that obscurred the discussions going on above her on the ledge."