RE - Brett Underwood-Sinclair
RE - Brett Underwood-Sinclair
RE - Brett Underwood-Sinclair
by
ZpanSven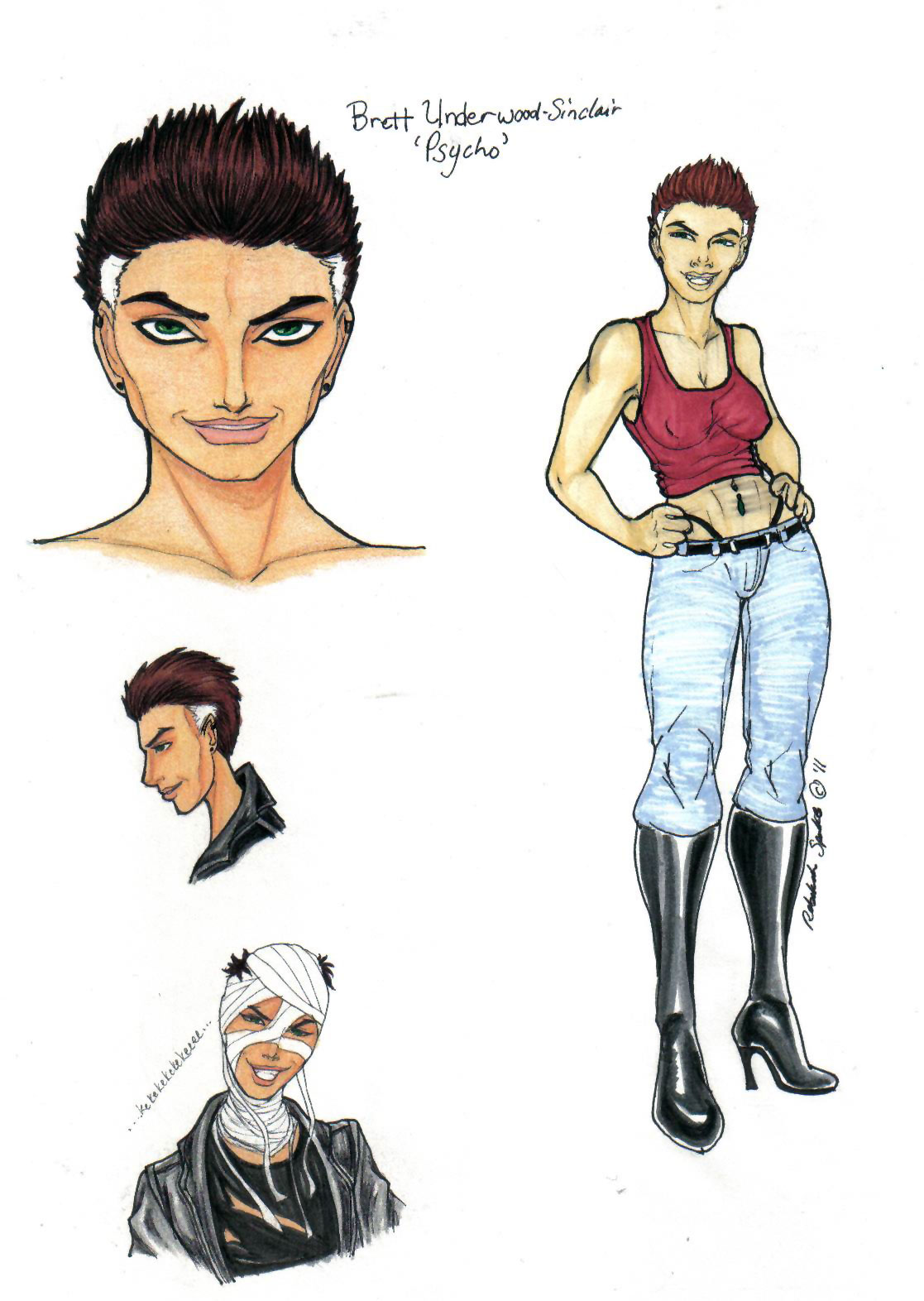 Description
My insane former-Umbrella Computer programmer Dr Brett Underwood-Sinclair from my Resident Evil fanfiction.

I made up Brett after watching the first RE movie and got to wondering about the Red Queen's creator; sop before the even announced the second movie, I had made my own version *nods to the portrait* I edited the movie a bit with thoughts of a fanfiction, of another survivor to the Hive contamination...which was Brett, who survived solely by being sealed in the Red Queen's chambers which in my story will have a completely separate environmental system set up adnd not connected to the facility, part of a fail-safe should a facility-wide contamination actually happen -- the subsequent slaughter of the infected within the Hive is also part of the fail-safe protocol, called the Omega Black Protocols by the person who came up with them. Said person is the creator/program/evil genius Brett.

For what I had as back-story, Brett modeled the Red Queen's appearance/voice/ect after a niece who died in a tragic car accident along with her mother. The rest of the family happened to work in the very department that helped create the Virus, except for Brett who's doctorates are in computers. Prior to the Hive's contamination, Brett's mother administered a 'flu shot' to her youngest child...which was actually a prototype vaccine to the virus. That combined with actual exposure to the virus has had some interesting results.

If I were to rank Brett's strength and all, it'd be Tyrant-class....

Brett's little mini-bio:
Two words -- Genius & Insane. Brett created the Red Queen computer system and all of its programs, and is responsible for wiping out roughly eighty percent of the resulting contamination of the Umbrella Hive center underneath Raccoon City before Umbrella's henchmen arrived and inadvertently infected the city.

Weaknesses: extreme arrogance, prone to sudden bursts of violence, suicidal tendencies, bouts of depression, drinking binges, suspected self-mutilation, and an almost uncontrollable temper. Suspected of suffering from severe post-traumatic stress syndrome as well as alcoholism.

Quotes:
"When in doubt, shoot the motherf*cking thing! Or better yet, blow it up!"
"Run the f*ck away, I pissed the f*cker off!"
"Sticks and stones may break my bones, but whips and chains excite me."
General Info
| | | | |
| --- | --- | --- | --- |
| Ratings | | Comments | 0 |
| Category | Movies » Resident Evil | Media | Ink or markers |
| Date Submitted | | Time Taken | |
| Views | 187 | Reference | |
| Favorites... | 0 | Keywords | |
| Vote Score | 0 | License | Berne Convention |