Khan-Hashibi Sasuke, Scorpio
Khan-Hashibi Sasuke, Scorpio
Khan-Hashibi Sasuke, Scorpio
by
ZpanSven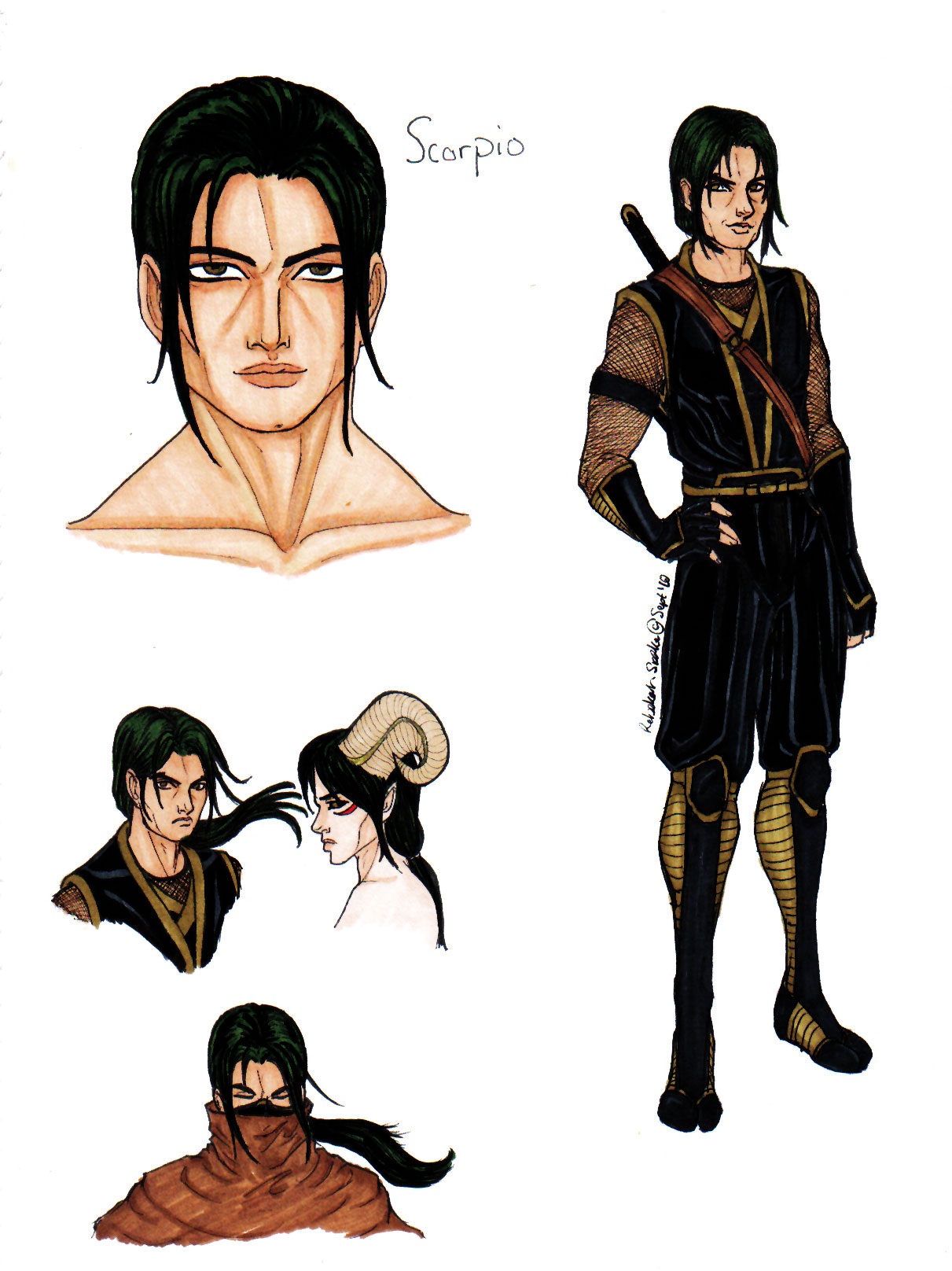 Description
Mortal Kombat Inserted Character from my MK universe, in which Scorpion is an oni.
The second eldest of Scorpion's children, Sasuke is a pretty relaxed, easy-going guy with a mean streak that only surfaces rarely and only when provoked. His temperament makes him a great teacher and his age -- over 150+ years -- has given him several lifetimes of experience on and off the battlefield. 
He helps out in the defense of the Earth Realm when needed and when he's not, one can find him acting as a substitute teacher in one high school or another.
He likes kids and was the primary caretaker of his younger siblings -- Magnus, having inherited great wisdom from their mother's side of the family, threw the half-oni brats at his younger brother and ran for it. 
Given his natural inclination for looking after kids, he has a tendency to take in children, often picking up the orphaned, abandoned, and abused, acting as a foster father until a more permanent family can be found. Sometimes that doesn't work out and he ends up raising them to adulthood. 
If you ask, he'll proudly show you the pictures of his 'kids', which includes one natural child, various adopted, and all their offspring and -their- offspring.
His mother'd be happy if if he could now find a nice woman to settle down with that he won't outlive and help him with that Nest of his...
For fighting styles, he's learned a great deal in his long life. His primary weapon is a large collapsible boomerang he keeps slung across his back; when folded up, it looks like a rather strange sword.