Waiting
Waiting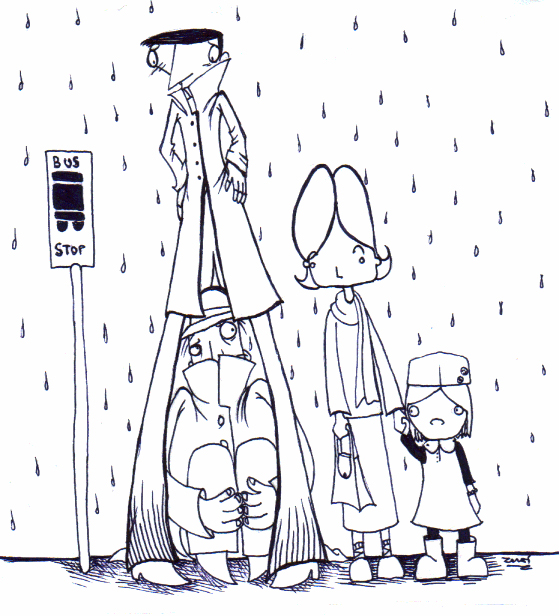 Description
I'm currently drawing BoydxFred for the Fanart50 (
http://community.livejournal.com/fanart50/profile
). :) Yeah, I'm aware it's a weird ship, and not to everyone's tastes, but I like it, and it actually gets the artist's block shifting. I'd wholly recommend doing a Fanart50 if ever you've got artist's block, or at least if you want to fill up your virtual gallery with a bucketload of fanart.
This is
Prompt 12- Waiting
. I outlined it with a purple pen, which is one of my favourite drawing tools. ;P I don't have much to say about the concept for this one, I just drew it and thought it looked mildly cute/awkward.  
Boyd Cooper and Fred Bonaparte (c) Doublefine, Tim Schafer, People that are not me.
General Info
Comments
0
Media
Other drawing
Time Taken
Reference