Just a Scratch?
Just a Scratch?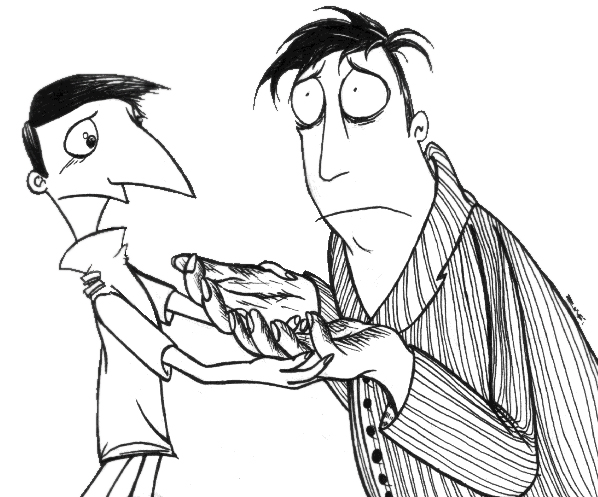 Description
I'm currently drawing BoydxFred for the Fanart50 (
http://community.livejournal.com/fanart50/profile
). :) Yeah, I'm aware it's a weird ship, and not to everyone's tastes, but I like it, and it actually gets the artist's block shifting. I'd wholly recommend doing a Fanart50 if ever you've got artist's block, ruin your social life, or at least want to fill up your virtual gallery with a bucketload of fanart.
This is for
Prompt 21- Just a Scratch
. Just a dorky little pre-broken-down-asylum picture. Boyd was so easy to draw, it was really fun. Fred was a huge, huge pain. I know his arms still look dodgy, but it was the best I could salvage. I think the biggest problem is that they are both drawn at slightly different perspectives.
The simple idea I had here was just a reflection on those burn marks you sorta make out on Boyd's fingers, and considering this aroundabout when Boyd was first admitted (assumedly), probably a little bit of glass, too. Glass-dust is painful. :(  
Fred Bonaparte and Boyd Cooper are (c) to Tim Schafer and Doublefine and people that aren't me.