It's My Job
It's My Job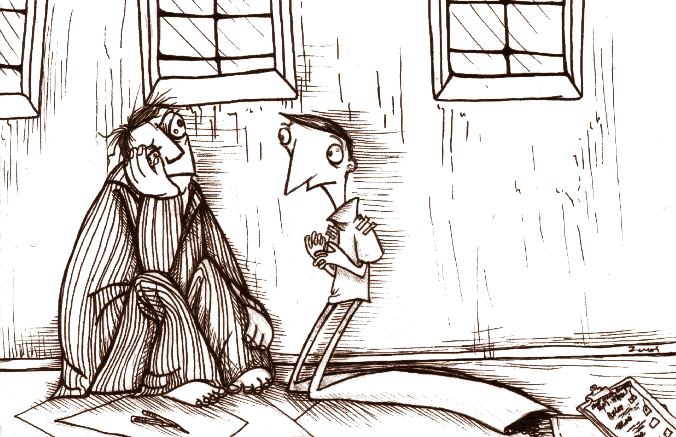 Description
I'm currently drawing BoydxFred for the Fanart50 (
http://community.livejournal.com/fanart50/profile
). :) Yeah, I'm aware it's a weird ship, and not to everyone's tastes, but I like it, and it actually gets the artist's block shifting. I'd wholly recommend doing a Fanart50 if ever you've got artist's block, ruin your social life, or at least want to fill up your virtual gallery with a bucketload of fanart.
This is for
Prompt 33- It's my Job
. More Orderly!Fred and Boyd in Pajamas, because those pajamas are teh awesome and, uh, stuff.  
Fred Bonaparte and Boyd Cooper are (c) to Tim Schafer and Doublefine and people that aren't me.
General Info
Comments
0
Media
Ink or markers
Time Taken
Reference