Wires and Waves
Wires and Waves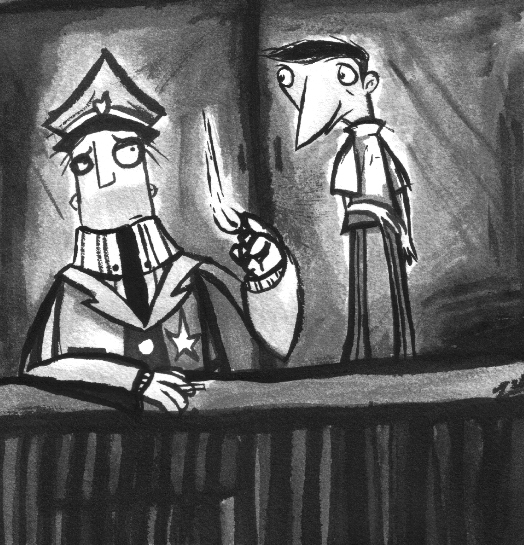 Description
I'm currently drawing BoydxFred for the Fanart50 (
http://community.livejournal.com/fanart50/profile
). :) Yeah, I'm aware it's a weird ship, and not to everyone's tastes, but I like it, and it actually gets the artist's block shifting. I'd wholly recommend doing a Fanart50 if ever you've got artist's block, want to eradicate your social life, or at least want to fill up your virtual gallery with a bucketload of fanart.
This is for
Prompt 06- What Now?
. Oh man, I seem to have an unhealthy love for Fred's nose. I'm sorry Fred, your nose isn't THAT enormous. But, whatever. I'm still quite happy with this one. I was experimenting with creating different shades of grey with my inks, as well as being prompted by the fact my watercolour paper was deciding to eat up all of the water and ink as soon as the brush touched the paper. It must have been thirsty.
This idea was from a concept I once had for a fanfic, where I was going to detail the kinda bad stuff that follows Edgar, Gloria, Fred and Boyd as they try to re-integrate into society ('cause I was interested in seeing a fic where the inmates don't become counsellors at Whispering Rock or own lavish mansions or even have much contact with the Psychonauts at all). Thankfully for the world, I'm usually very reluctant to write ANY fanfiction.
That's meant to be a lighter in Boyd's left hand. ARGH.
Um, yeah. That's it. Thanks for looking.  
Fred Bonaparte and Boyd Cooper are (c) to Tim Schafer and Doublefine and people that aren't me.
General Info
Comments
0
Media
Other painting
Time Taken
Reference