Countryside
Countryside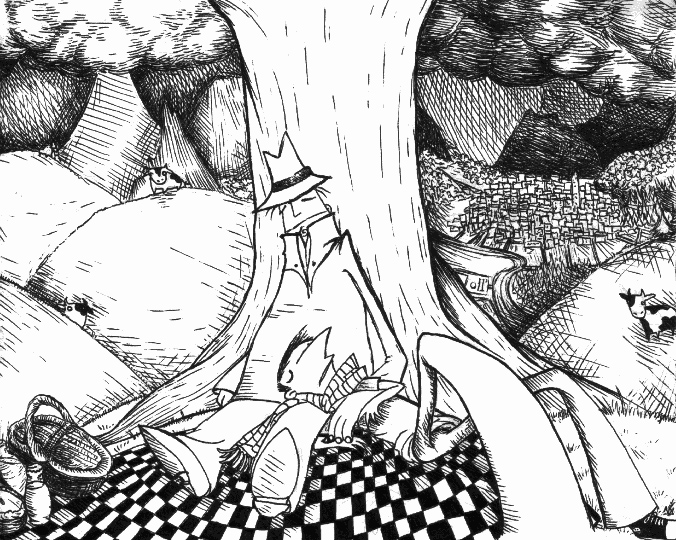 Description
I'm currently drawing BoydxFred for the Fanart50 (
http://community.livejournal.com/fanart50/profile
). :) Yeah, I'm aware it's a weird ship, and not to everyone's tastes, but I like it, and it actually gets the artist's block shifting. I'd wholly recommend doing a Fanart50 if ever you've got artist's block, or at least if you want to fill up your virtual gallery with a bucketload of fanart.  
THE COWS ARE COMING TO GET YOU, BOYD.  
This one is for prompt 19- When I was Young. I could have come up with a million pictures that illustrated this well, but I came up with this one instead. I quite like it, regardless.
Just drew this one with the pen I use to write stuff at school. Nothing very special, but I liked the effect. I think I went a little overboard with the patterns. What do
you
think?  
Fred Bonaparte and Boyd Cooper are (c) to Tim Schafer and Doublefine and people that aren't me.
General Info
Comments
4
Media
Other drawing
Time Taken
A few hours
Reference