Don't Look
Don't Look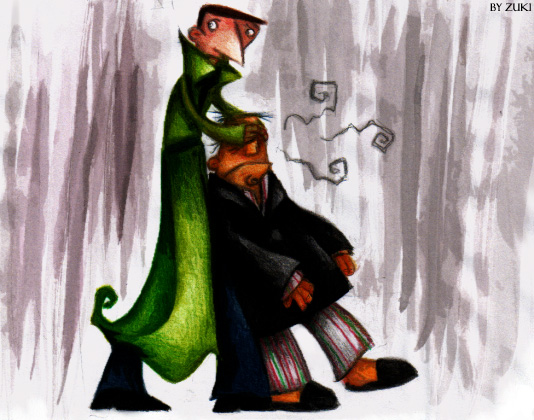 Description
I'm doing BoydxFred for the Fanart50 (
http://community.livejournal.com/fanart50/profile
)! It's really fun, even if the pairing is obscure and not to many people's tastes. :P
This picture is for
Prompt 01: Don't Look
. It was a dodgy idea for a dodgy fanfic that I haven't written. Basically, just wanted to draw Boyd being somewhat vulnerable, with Fred trying to be consoling thrown in for good measure.
I drew this with Turkish black wood colour pencils, inked parts of it with Indian Ink, then threw it into photoshop and fiddled with layering. I quite like the result. :D
Fred Bonaparte and Boyd Cooper are (c) to Tim Schafer and Doublefine and people that are not me.
General Info
Comments
6
Media
Digital drawing or painting
Time Taken
Reference