He can't hear you
He can't hear you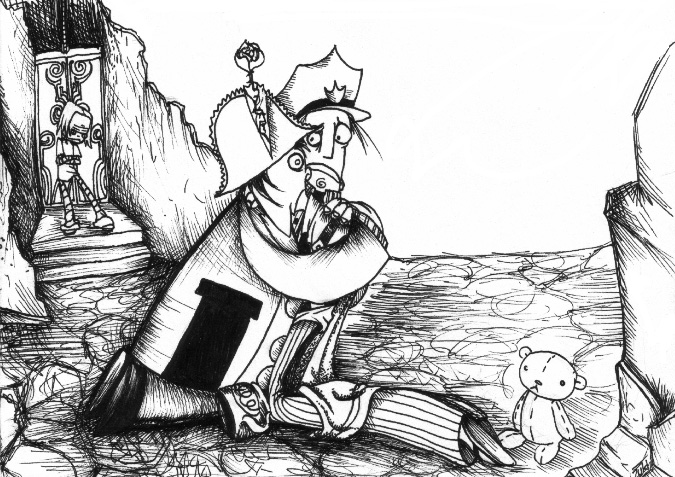 Description
I'm currently drawing BoydxFred for the Fanart50 (
http://community.livejournal.com/fanart50/profile
). :) Yeah, I'm aware it's a weird ship, and not to everyone's tastes, but I like it, and it actually gets the artist's block shifting. I'd wholly recommend doing a Fanart50 if ever you've got artist's block, or at least if you want to fill up your virtual gallery with a bucketload of fanart.
This is for
Prompt 29- Not Listening
. This, lyke, nevah happened in the game. OMGZ non-canon. But who wants to live in reality, after all?
This is prolly one of my favourites that I've done in the Fanart50 so far.
Crispin and the elevator both look fugly, and it is missing a complete background, because I'm lazy. Ooh, burn.
Fred Bonaparte and Boyd Cooper are (c) to Tim Schafer and Doublefine and people that aren't me.
General Info
Comments
2
Media
Ink or markers
Time Taken
Reference