Late Sunrise
Late Sunrise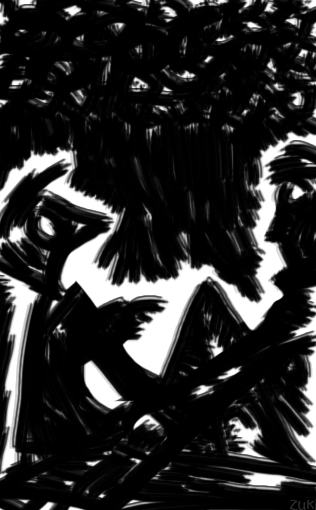 Description
I'm currently drawing BoydxFred for the Fanart50 (
http://community.livejournal.com/fanart50/profile
). :) Yeah, I'm aware it's a weird ship, and not to everyone's tastes, but I like it, and it actually gets the artist's block shifting. I'd wholly recommend doing a Fanart50 if ever you've got artist's block, or at least if you want to fill up your virtual gallery with a bucketload of fanart.
This one is for
Prompt 15- Take Me
. I tried going for something that wasn't sexual or anything, and today at school I was listening to a song I like, The Hampden's
Generation Y
, and I thought of this. Basically Generation Y isn't really appropriate to these two (It's lyke about angsty reminiscent gen Y-ers with references to Myspace and Vogue), but there was a vague bunch of lines that piqued my interest: "
Our friends do all the things other folks do to keep the world from closing in, take my hand, go back to the time where I grew up again
".
Yeah, I know. I'm kinda full of random.
This took me liek 15 minutes on Photoshop. I know it looks cruddy, but I like it. :D
LAWL FRED LOOKS LIKE A BIRD. *Point and laugh!*
Fred Bonaparte and Boyd Cooper are (c) to Tim Schafer and Doublefine and people that aren't me.
General Info
Comments
6
Media
Digital drawing or painting
Time Taken
15 minutes.
Reference
None. Lol I'm such a loser.