Connected
Connected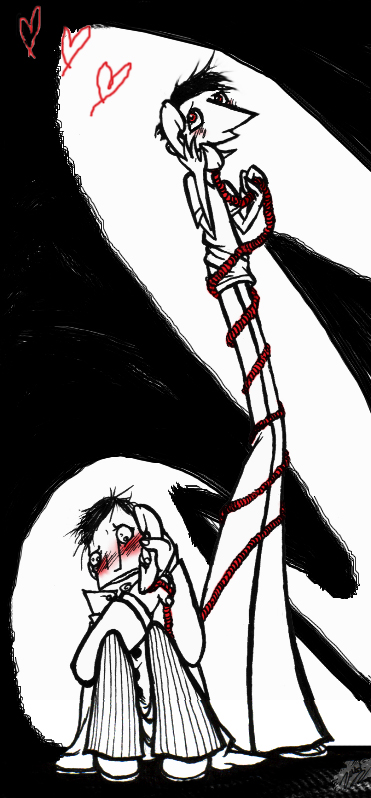 Description
I'm currently drawing BoydxFred for the Fanart50 (
http://community.livejournal.com/fanart50/profile
). :) Yeah, I'm aware it's a weird ship, and not to everyone's tastes, but I like it, and it actually gets the artist's block shifting. I'd wholly recommend doing a Fanart50 if ever you've got artist's block, or at least if you want to fill up your virtual gallery with a bucketload of fanart.
Prompt 07- One More Inch
.
"I NEVER talk on the phone!!!!!!!"
...Unless it's Fred on the line, of course.
I know the phone makes no sense but it's ARTISTIC, DAMMIT!
WHAT MIGHT THEY BE TALKING ABOUT, I WONDER? Something private, I'd guess...
Fred Bonaparte and Boyd Cooper are (c) to Tim Schafer and Doublefine and people that aren't me.
General Info
Comments
2
Media
Digital drawing or painting
Time Taken
1 hour+
Reference