Rába-MAN 831 with a reefer trailer
Rába-MAN 831 with a reefer trailer
Rába-MAN 831 with a reefer trailer
by
alitta2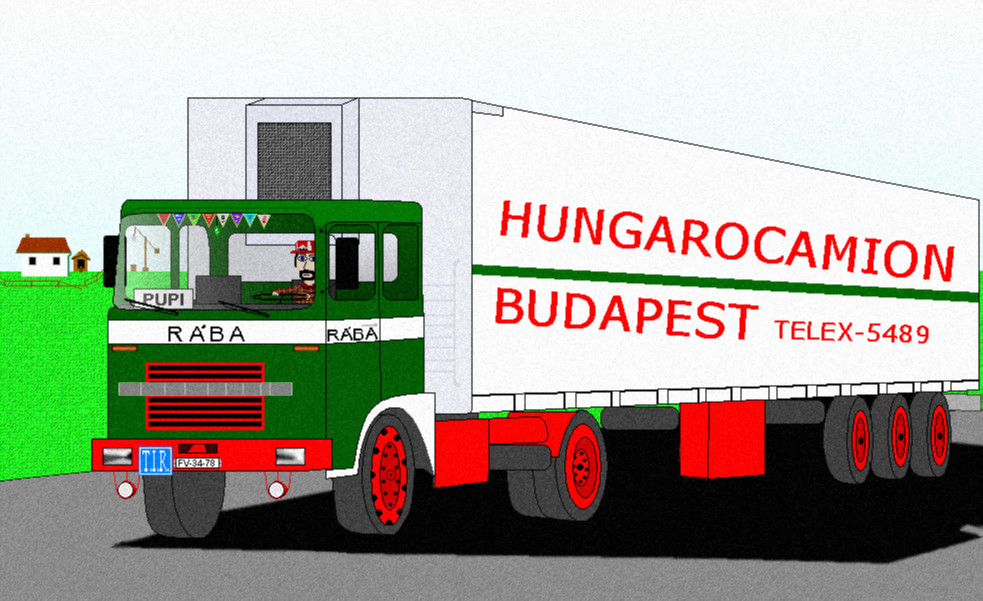 Description
I was busy last month, and I couldn't submit any drawings, but now I'm back with this picture.

It is a Rába-MAN 831, that was made in Győr, Hungary, from 1968 to the early eighties. In a proper sense, it was a modified MAN 15 truck, but it had many own-made parts, for example its engine. Most of them were bought by Hungarocamion, that used to be the biggest conveyor company from the sixties up to the early 2000's.
In the socialist era in Eastern-Europe, truck drivers of the company could legally go into the countries of Western bloc more times in a year, and returning to their home country, they brought many western hot goods that hadn't even existed in Hungary (like Coke or different body lotions). Thanks to them, many brands became known before the fall of socialism in Hungary (1989).
General Info
Comments
12
Media
Other digital art
Time Taken
Reference